5 Must-Visit Eco-Friendly Places in Bali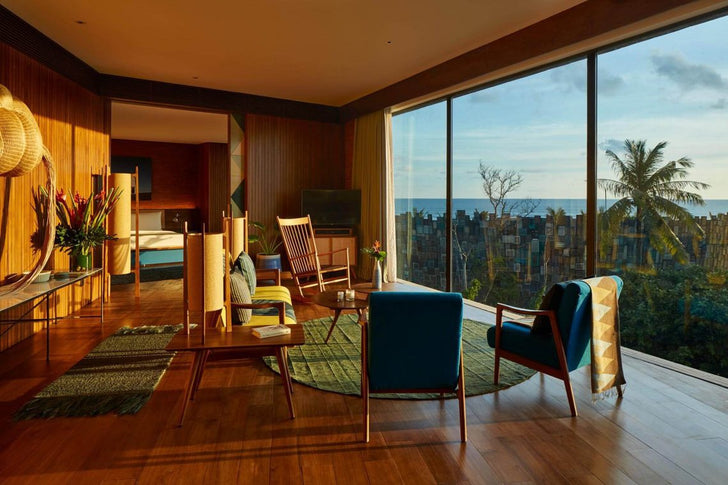 Prestige Online rounds up the top eco-friendly resorts in Bali. From the architecture to the rustic furniture, these places will have you dreaming of your next vacation. It's time for us to have fun with a sustainable lifestyle and stay getting the very best in life! So no need to spend half an hour googling, these places will allow you to spend the day indoor and outdoor loving your self and the mother earth. 
Katamama is a boutique hotel located in Seminyak, Bali. Simplistic and organic chairs catch the eye and add the touch of consideration to prioritize sustainability. The boutique hotel is filled with custom-made mid-century modern furniture, hand-dyed fabrics, locally sourced amenities, outdoor lounge and contemporary artwork by Indonesian creative to create the homey vibes.
View more custom-made mid-century furniture at Stag & Manor.
True to its name, the luxury Mandapa resort aims to preserve mother nature while offering the hotel guests a sanctuary for inner exploration and tranquillity. Apart from its luxury villas and suites, Mandapa also offers tours through villages, rice paddies, and temples in its surroundings.
After a relaxing day indoor, you need to go outside and get some jungle retreat to enjoy a day in a natural swimming pond over the volcanic rocks – get closer to nature without leaving the luxury behind.
Add outdoor sustainable pillows to your home with Stag & Manor. 
Your taste for the finer things in life doesn't mean you have to sacrifice the offbeat travel experience. Read the full article to see the full list of luxury resorts in Bali.
Share it / Pin it