A Guide to Choosing the Right Size Pillows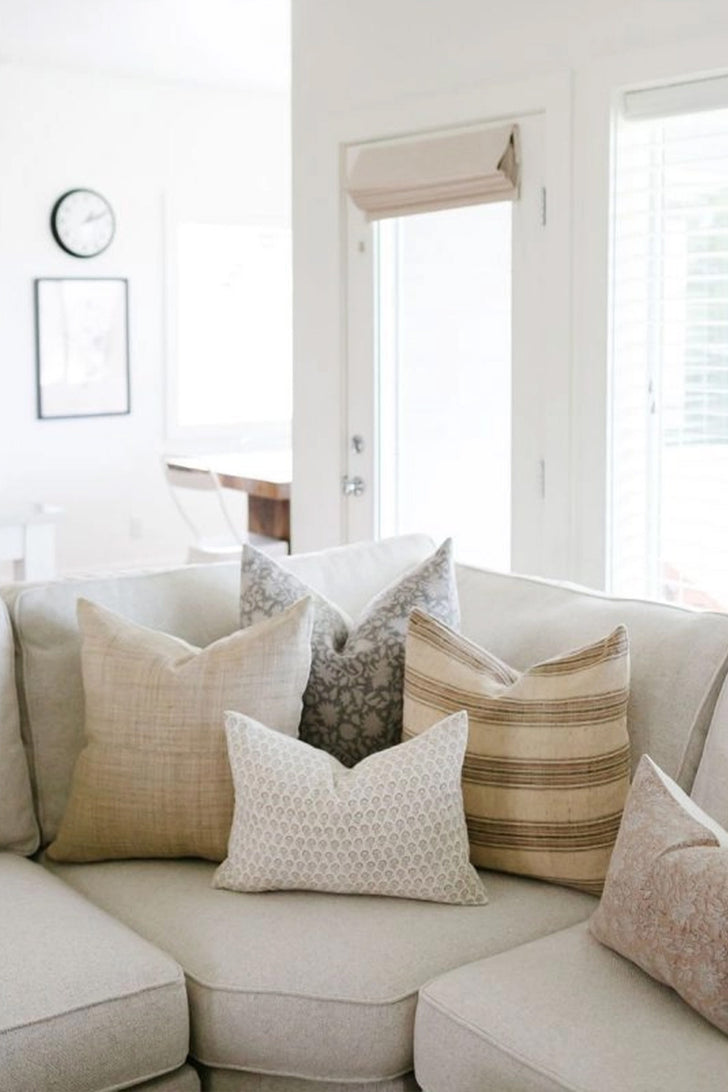 As an interior designer, I understand the importance of details when it comes to creating a visually appealing and comfortable living space. Among the many elements that contribute to the overall aesthetic, pillows hold a special place in transforming the look and feel of your living room. They not only provide a cozy touch but also offer an opportunity to infuse personality and style into your decor. However, selecting the right size pillows can be a daunting task. Fear not! Today, I am here to guide you on this journey of finding the perfect pillows for your living room.
The first consideration when choosing pillow sizes is the scale and proportions of your furniture. It's crucial to strike a balance between the size of your pillows and the dimensions of your sofa or chairs. A general rule of thumb is to opt for larger pillows on larger furniture pieces, such as a spacious sectional or an oversized sofa. This will create a sense of harmony and ensure that the pillows make a statement without overwhelming the furniture.
For smaller furniture, such as love seats or accent chairs, smaller pillows are the way to go. A cluster of petite pillows can provide a delightful pop of color or pattern while maintaining a balanced and proportional look. Remember, in interior design, it's all about creating harmony and coherence within the space.
Another aspect to consider is the number of pillows you want to display. This decision will depend on your personal style, the size of your furniture, and the level of comfort you desire. For a minimalist approach, one or two larger pillows can provide a sleek and modern look. On the other hand, if you prefer a plush and inviting atmosphere, a combination of different-sized pillows can achieve that desired effect. Play around with various shapes and sizes to create a dynamic arrangement that suits your taste.
While size is a crucial consideration, don't forget about the fabric, pattern, and color of your pillows. They should complement the overall color scheme and style of your living room. If you have a neutral-toned sofa, vibrant and patterned pillows can inject a lively energy into the space. Conversely, if you have a bold and colorful sofa, opting for solid-colored or textured pillows can provide a more balanced and harmonious look.
Embrace the world of pillows, and let them become your style ambassadors!
Share it / Pin it