Bellroy Weekender Bag Review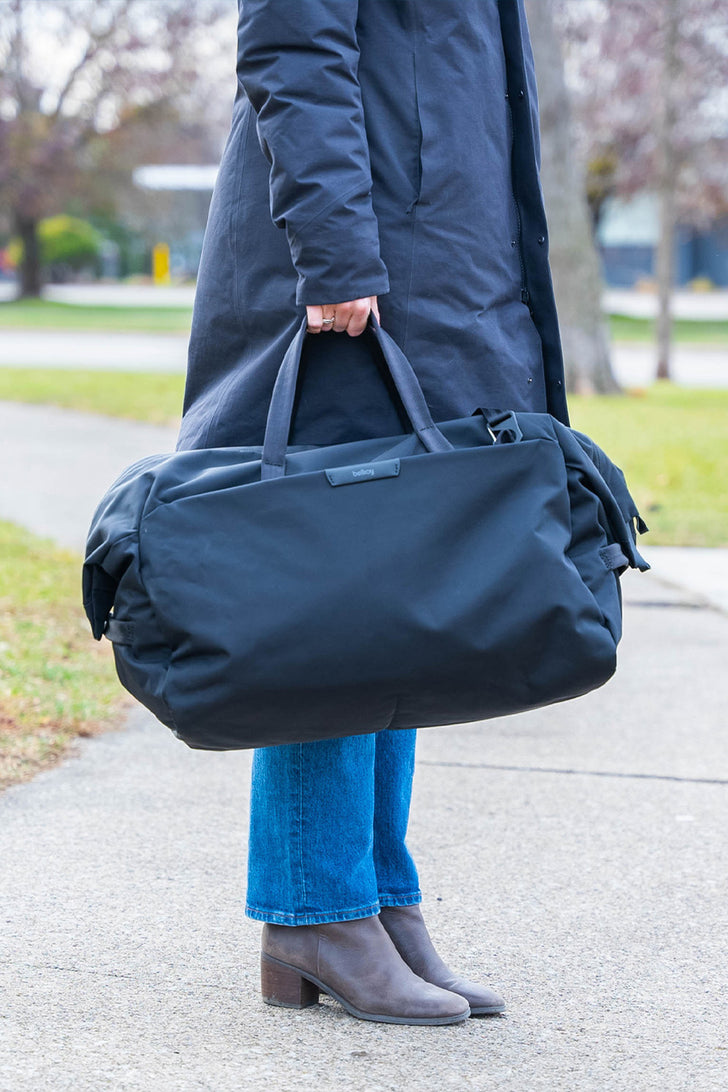 Have you ever overpacked for a weekend trip because you got carried away by the hype? Hey, don't sweat it; you won't hear any judgment from us. Spontaneity can be that extra spice that can take the weekend trip the extra exciting mile. As such, a bag where you throw in as much gear as you can without thinking about it too much is a good option to have. Fortunately, there are plenty of these options, and you'll be spoilt for choice.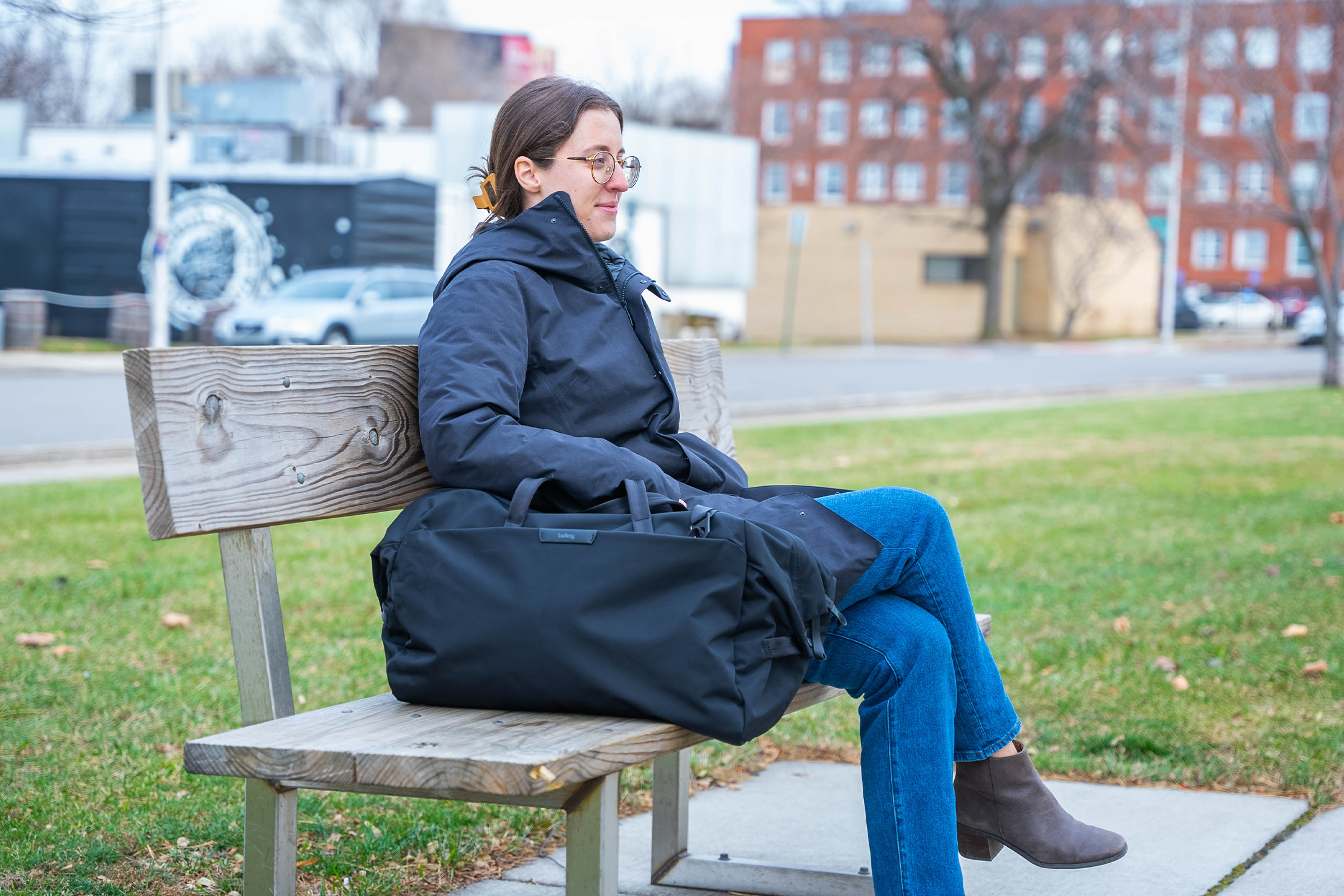 The candidate in this review is a large duffle bag from Bellroy called the Classic Weekender. Standing at a whopping 45 liters, it can probably pack the rest of the lineup and ask for seconds. As big as it is, though, it suffers in a diametrically opposite way, namely, its lack of more granular organization. Still, it's nothing a few packing cubes and pouches can't fix, so it should still be a good bag for a weekend trip, right? There's only one way to find out.
This is, of course, a bag from Bellroy, so it's probably a good idea to start with the material. The brand often brandishes a lot of colorway and fabric options on all their bags, and the Classic Weekender is no exception. Okay, there's only one type of fabric for this one (recycled polyester), but at the time of writing, there are four colorways: Black, Slate, Navy, and Saltbush. That last one may be of particular interest to some because it's the sole leather-free option, plus it has a heathered look to it that gives it a bit of flair.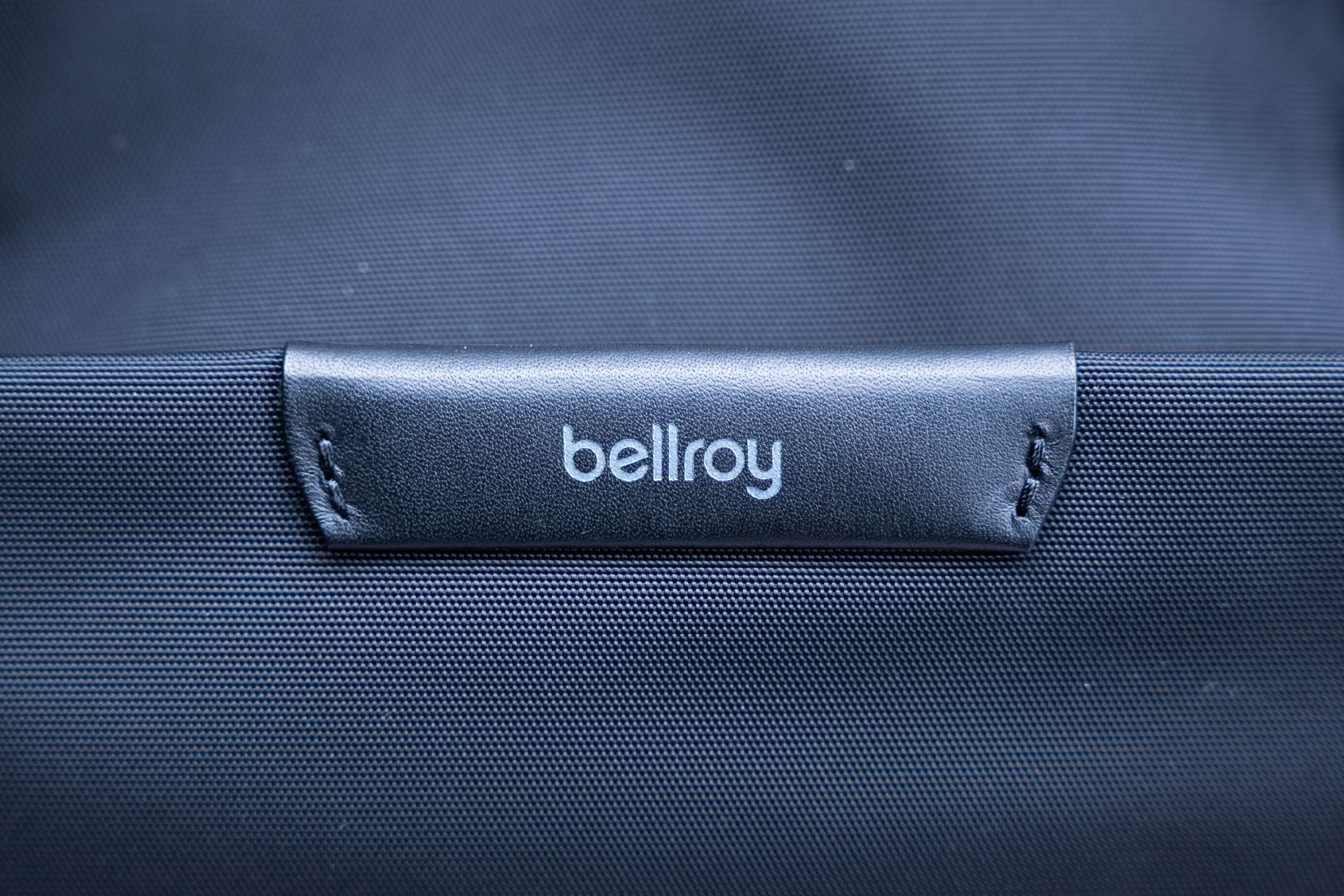 Bellroy hasn't gone overboard with the accents, instead opting to keep it consistent with the likes of their smaller slings. There's a tab for the logo and lengthy pulls for the zippers, and that's it.
Overall build quality is amazing, with no obvious defects or damage over the course of testing. Fabric quality is consistent across the vast expanse of this 45-liter duffel, and there are no loose threads to speak of. If we had to point out a "weak" part of the exterior, it's the low-profile nylon handle at the back. Still, it's not really a handle you're meant to use full-time. Rather, it's for pulling the Classic Weekender out of a trunk or other tight spaces, so its bar-tacked stitching and relatively thin material should more than suffice.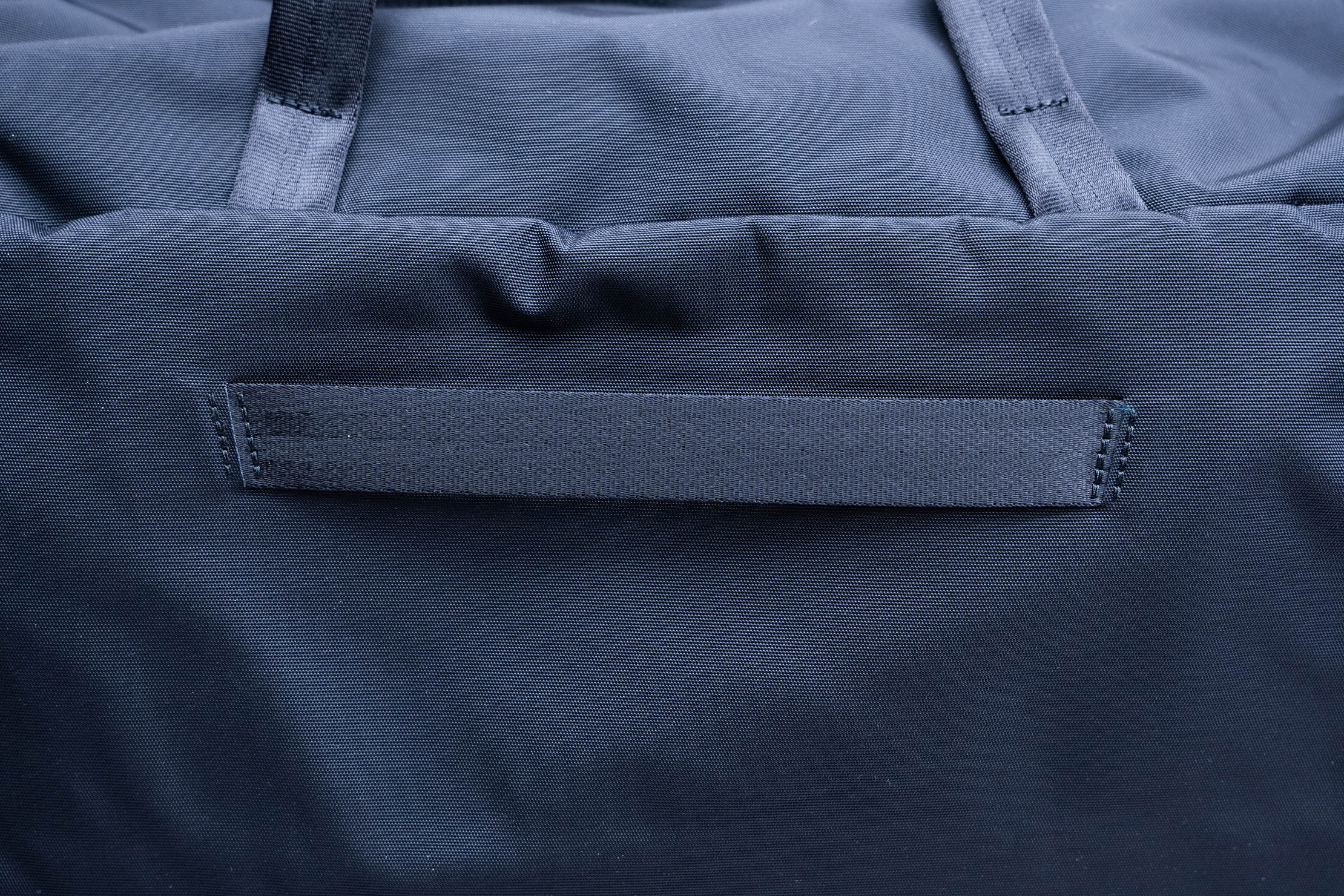 You also get a pair of grab handles at the top. These are your main handles, featuring substantial padding for a comfortable grip. You may be able to wear them on your shoulder as you would with large tote handles, but your mileage may vary since they're not very big.
 The good news is that the Classic Weekender's shoulder strap features ample padding to cushion all the weight we've loaded into it. The only downside is that the section that's padded can't be repositioned, though it's long enough that it makes decent contact with the shoulder in most carrying situations.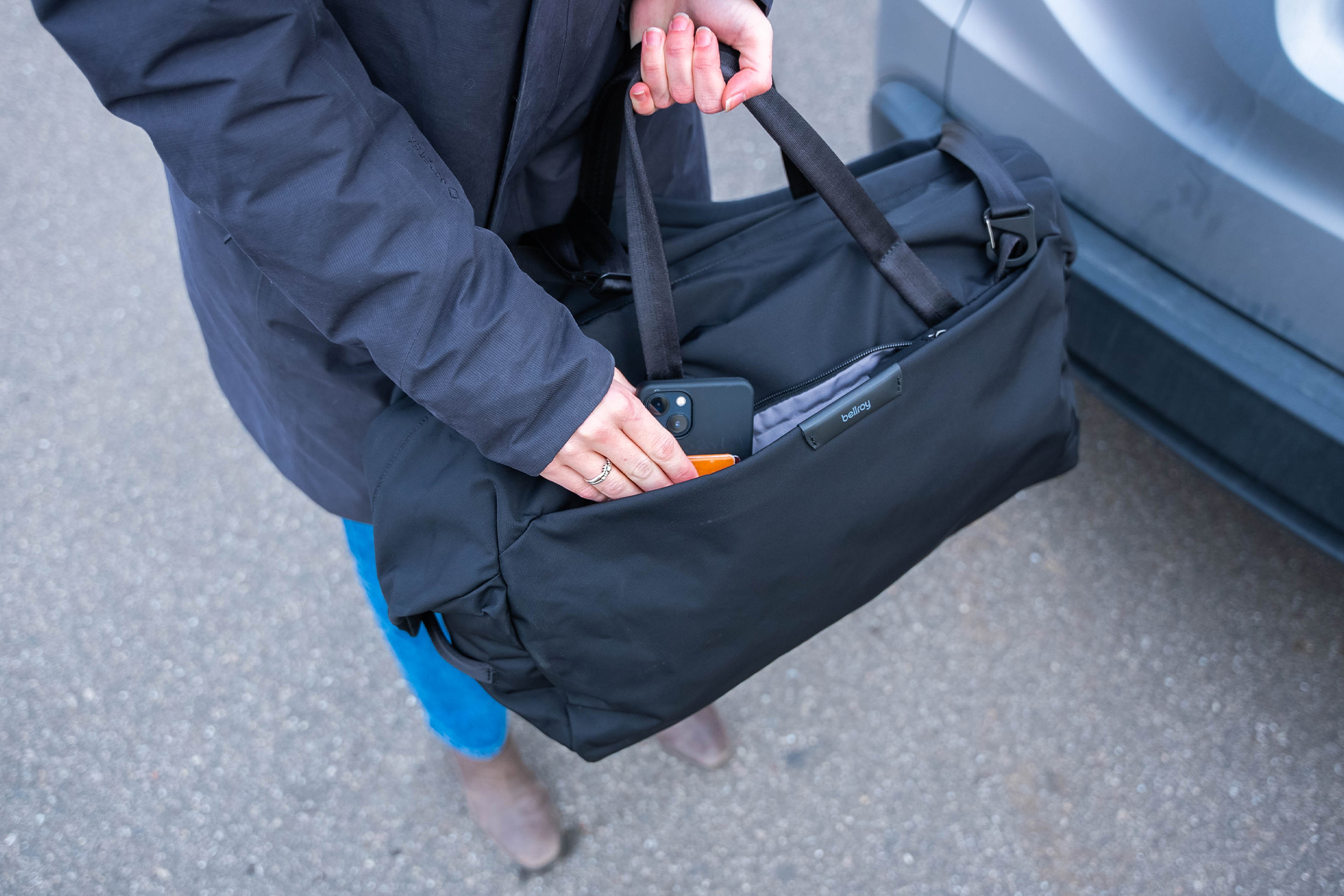 In case you are dissatisfied with the included shoulder strap, the good news is that it's removable. It mounts via clips on small loops located diagonally across the Classic Weekender. Oh, and the clips aren't the frustrating gatekeepers, by the way. They're big carabiner-style clips that are easy to disengage even when you're in a hurry.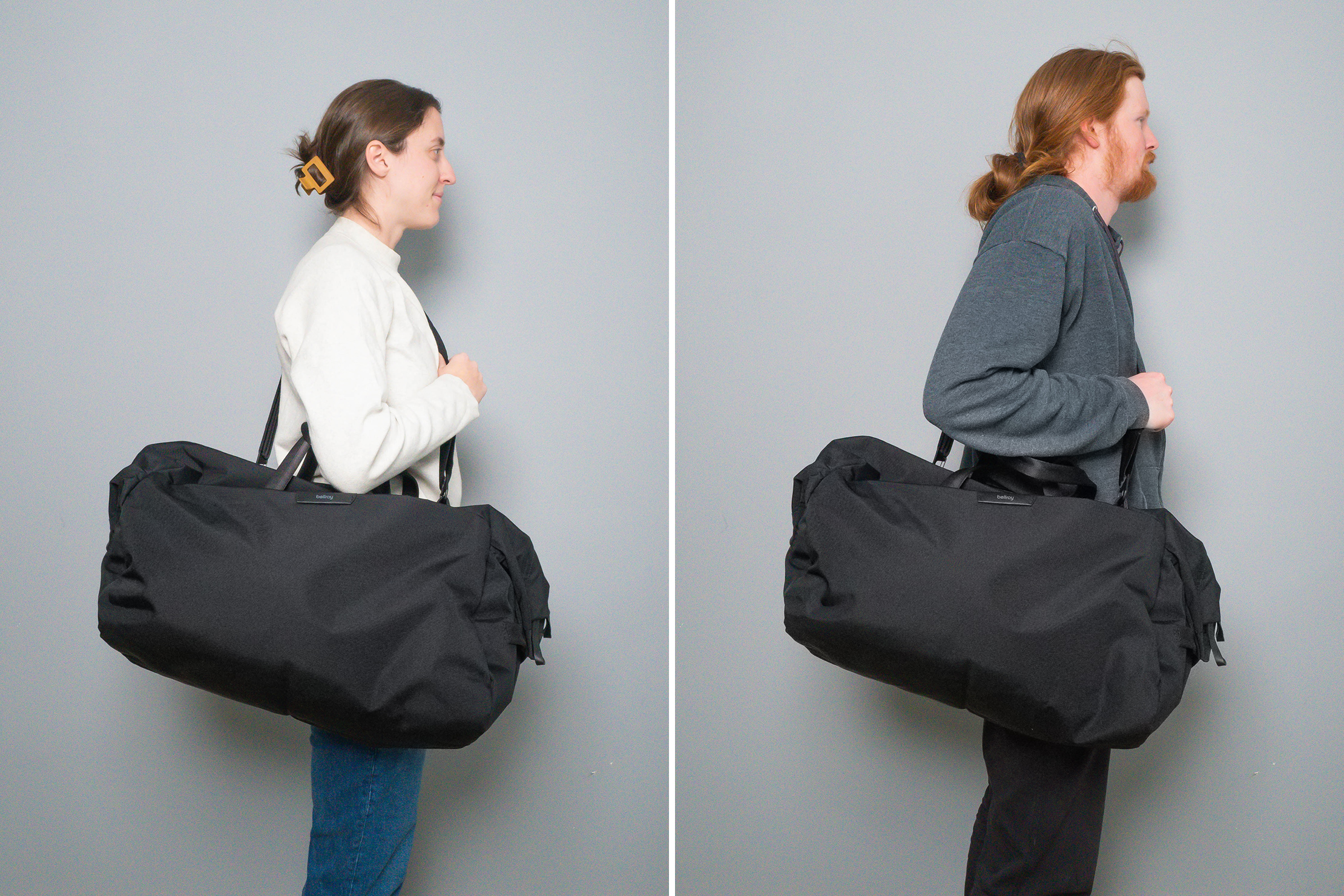 The Classic Weekender in this Black colorway looks very sharp, especially by duffle standards. Compared to the adventure-y and outdoorsy vibe of the Patagonia Black Hole Duffel Bag 40L and The North Face Base Camp Voyager 32L, the Classic Weekender comes off as more refined and smart. It probably can't take as much punishment, but if you want to blend in with the classier parts of town, this is the duffle to bring.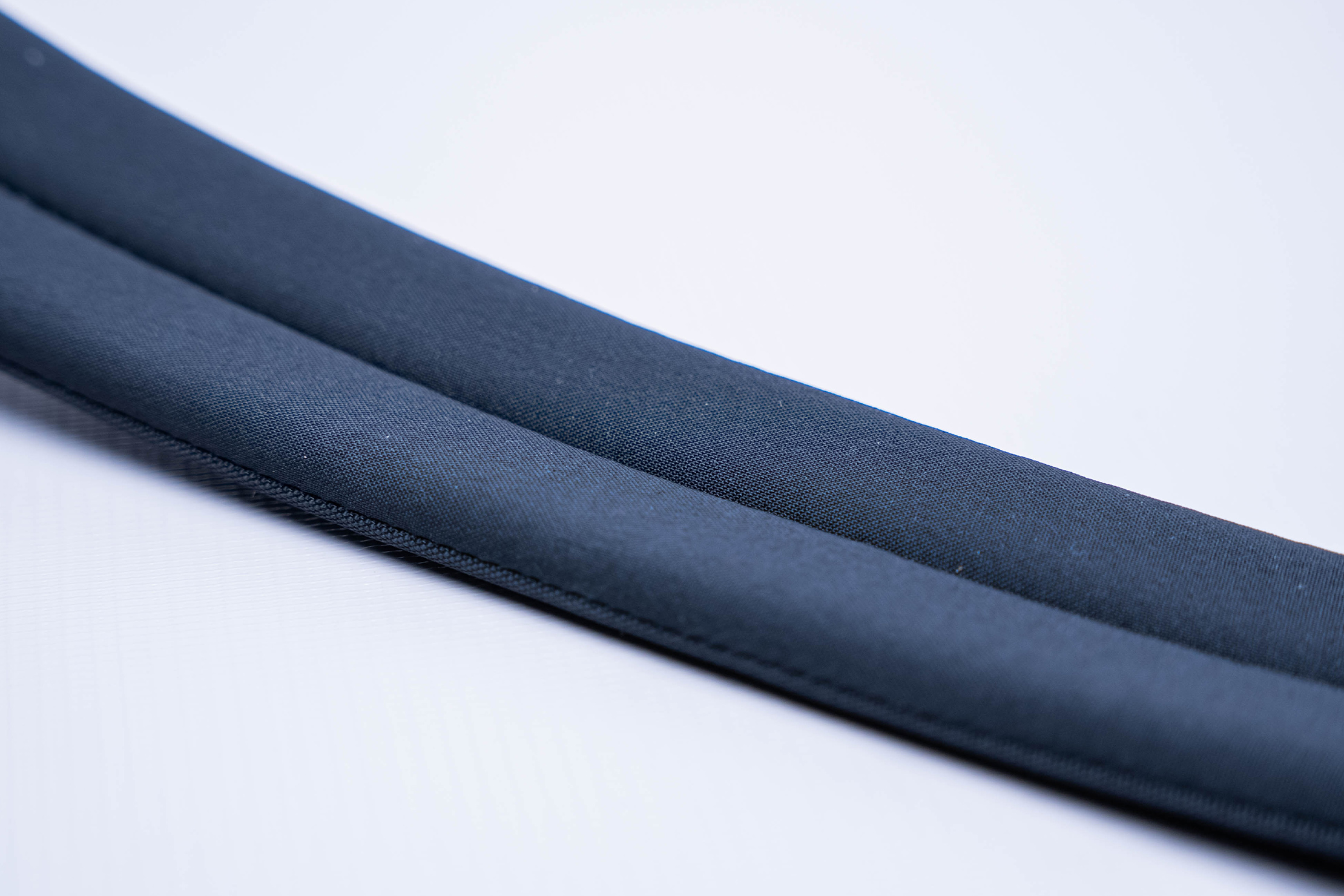 In terms of carrying comfort, the included shoulder strap does surprisingly well. Whether we wear it in crossbody mode or hang it off on one shoulder, the weight's impact is reasonably stifled. One clear symptom of a strap failing to deliver comfort is its edges digging deeply. Fortunately, the Classic Weekender's strap fares well in this regard as well, with minimal signs of digging in.
Special thanks to PackHacker for the review.
Share it / Pin it