Caryota House, New Delhi, India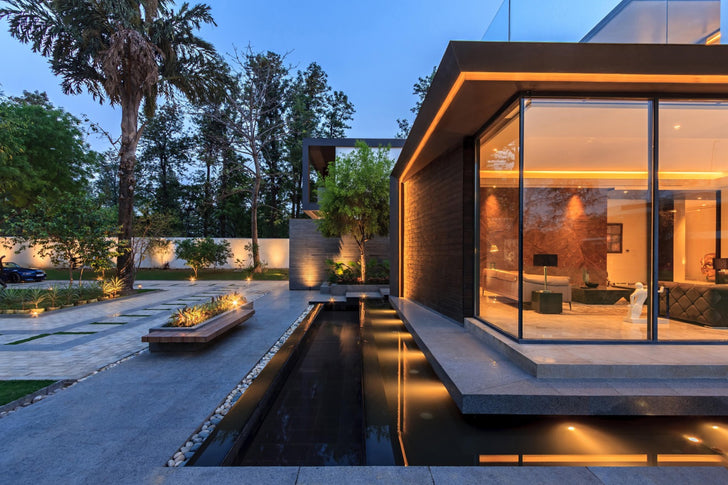 Sometimes, you just have to escape into beautiful architectural design, and this home in New Delhi, India by architect Sumit Arora of Dada & Partners, and design team Jaivindra Singh and Ayush Narang is a hellova escape.
"The residence was to be designed for a couple and two daughters, which provided generous comfort and luxury, yet sat in the tranquil landscape of almost three acres. As the site is shared between two other houses already built, designing the home in a manner that enjoys the landscape whilst having privacy was paramount. A prime component of the design was a soaring fishtail palm tree that stood disregarded behind the old structure where the new house was to be constructed as if demanding to be part of this family. This led to the inclusion of the tree in the new home, hence naming the house 'CARYOTA'."
You gotta take a look at these pics...
https://www.archdaily.com/903798/caryota-house-dada-and-partners
Share it / Pin it