Castro home with an indoor pool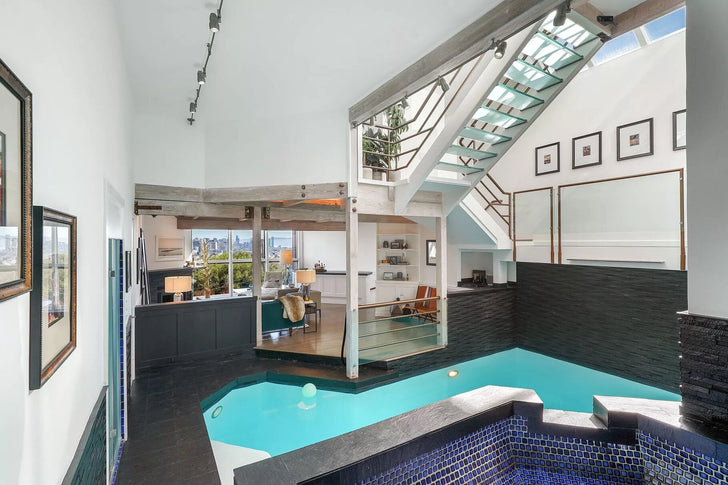 This Castro house just went on the market with its very own pool... smack dab in the living room.
Is $2,795,000 worth an indoor pool for your living room? We wouldn't say no.
Featuring two bedrooms, three bathrooms, and 2,124 square feet, 15 Seward (a few feet away from the famous cement slides) is centered around an indoor swimming pool and blue-tiled jacuzzi. It's a little bit of 1984 in 2019.
The contemporary abode also comes with exposed beams, a soaring three-story glass staircase; windows galore, including one in the kitchen that frames the San Francisco skyline; glass floors (why not?); and even a home theater. There's even a roof deck to boot, which gives a 180-degree view of the city.
Share it / Pin it