7 Cozy Balcony Ideas For Your City Apartment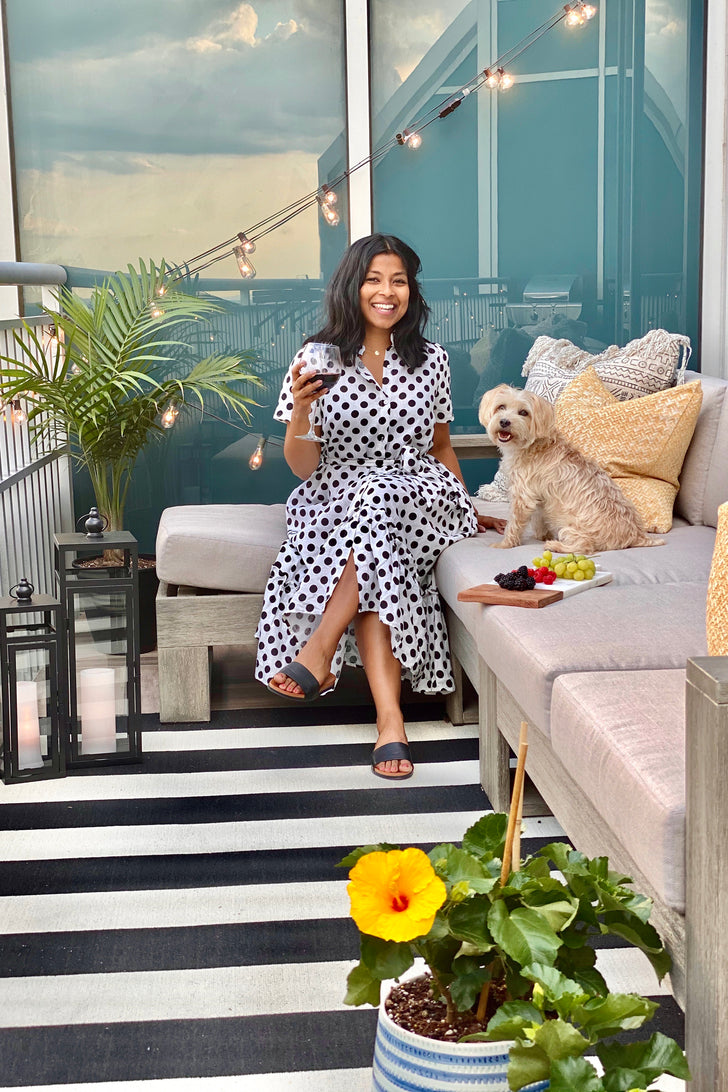 In today's fast-paced urban lifestyle, it's essential to have a retreat that offers a sense of calm and serenity. Your balcony, no matter how small, has the potential to become an extension of your living space and a sanctuary where you can unwind and recharge. Whether you're an avid gardener, a book lover seeking a cozy reading nook, or simply someone who craves a bit of nature amidst the concrete jungle, we've got you covered with a plethora of inspiring ideas to make the most of your balcony.
We'll explore various design concepts, practical tips, and innovative solutions that will help you maximize your balcony's potential. From space-saving furniture arrangements and clever storage solutions to greenery options that thrive in limited sunlight, we'll guide you through the process of creating a balcony that is both functional and visually appealing.
A colorful, eclectic mix of styles is one of our favorite balcony ideas, and it's what makes this balcony in the Bay Area special. Established by the lucite chairs, the warm color palette is reminiscent of the '70s. But the rug, planter, and chiminea give the space a subtle Mediterranean vibe. It's a perfect blend of quirky, stylish, and soothing elements.

Candice Sing
Tanja Sovulj knows how to strategically place plants in her balcony space. The hanging plant boxes on the wrought iron fence, small potted plants on the table and in the corner, and a simple hanging structure that looks stylish and functional to showcase even more greenery.

Tanja Sovulj
Amp up the look of your balcony with a patterned rug or runner. Be sure to choose one that will stand up to the elements.

Per Jansson
All you need to enjoy your morning coffee on your balcony is a café table and a chair. Choose one that folds up easily so you can store it inside if necessary.

Caitlin Higgins
No, you don't have to limit the fabrics on your balcony to durable canvas and vinyl. Just be sure to bring the more delicate fabrics inside before a big storm!

Lauren Kolyn
What's better than happy hour outside? A coffee table and two low chairs are all you need to create a space to kick back and catch up while the world passes by below. Or go for a pouf topped with a tray so you'll always have extra seating.

Winkie Visser
Whether you want to soak up the sun or curl up with a book, an outdoor daybed or lounge chair is all you need for a restful retreat. Add some outdoor pillows to make things extra comfy.

Juan Miró - Austin TX
Share it / Pin it