How Designers Are Working Through This New Reality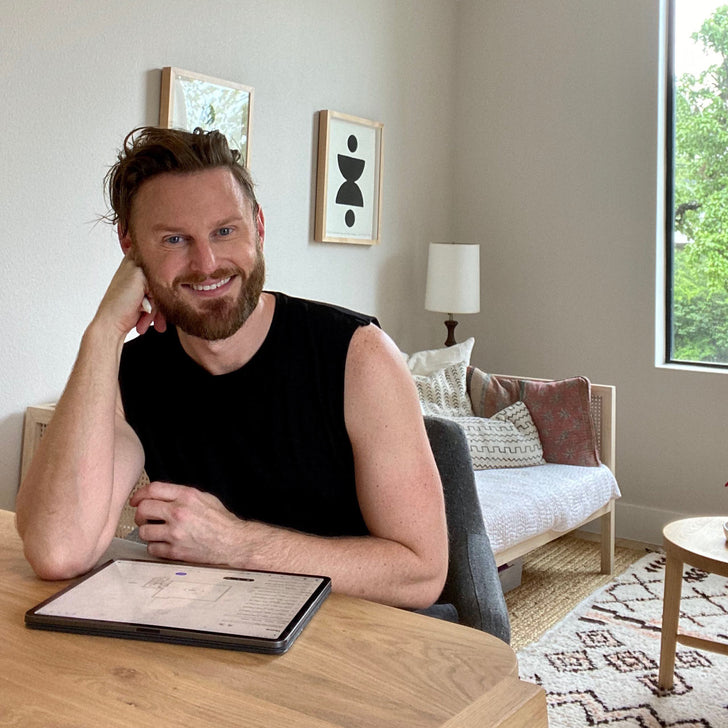 "With so much uncertainty, we wanted to reach out to some favorites in our field – Bobby Berk, Kate Balsis, Scott Fellows, Nick Cope, Angie Myung, and Robert Highsmith – to see how they're doing, how things have changed, and where they see things going."
- Caroline Williamson
 
Bobby Berk, interior designer and star of Queer Eye, on navigating the disruption - I'm not sure anyone's lives haven't been impacted in some way but our only choice is to figure out which way is up, push on, and stay as positive through all of this as we can. When anyone's norm gets shaken, so do our day to day routines – even something as simple as getting gas or walking outside to retrieving the mail. We've never had to think about that to this extreme. Things are very different now, but that is ok. I'm so grateful that I'm with Dewey under the same roof, but also grateful we're in a space that has separate rooms. We are both able to work remotely and we know our boundaries for one another which makes for any healthy co-habitating situation and a productive workflow while this is all going on.
Kate Balsis, partner + co-founder of Concrete Collaborative, on navigating the disruption - I think we are in the same boat as a lot of other privately-owned, small businesses where this type of economic uncertainty can be really stressful for owners. I haven't been able to sleep and had this knot in my stomach of will we have enough revenue to make payroll? For us that meant scaling back and closing the New York and San Francisco showrooms temporarily.
Scott Fellows, creative director + co-founder of BassamFellows with Craig Bassam (architect), on navigating the disruption - I think, like everybody else, we are trying to take things one day at a time. We have the very real problem of some of our factories being temporarily closed, so we are navigating client expectations and trying to keep everyone informed on an on-going basis. The biggest challenge is the uncertainty of the length of the disruption. Once goods are flowing again, how long will it take for business to return to normal and what does the new normal look like?
For the full article and more inspiration, follow our friends on Design Milk.
Share it / Pin it