How to Create a Hygge Home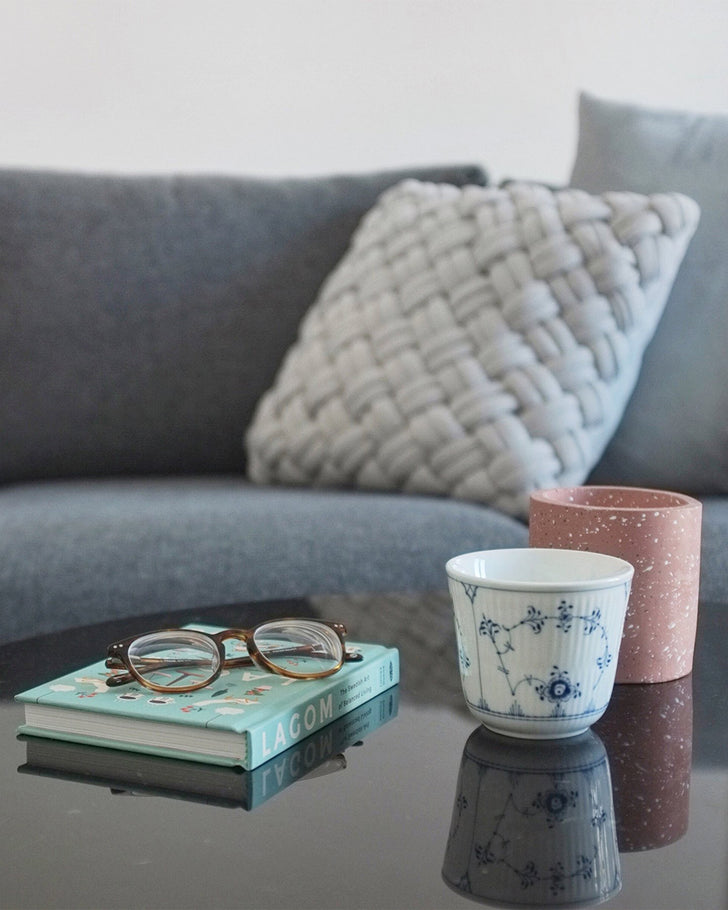 As Autumn is getting closer, my mind is automatically thinking about how to make my home ready for the coziest seasons ahead. Is it just me, or do we all crave a bit of hygge now after the exceptionally warm summer? If we look at the home, cozy elements such as blankets, pillows, and candles adds to the calmness and warm feeling. I think a hyggelig home equals a happy home, so keep reading if you too want to create a hygge home.
And if you for some reason so not know what hygge is, don't worry. Without going into much details, it is basically a Danish (and Norwegian) word for a mood of coziness and comfortable conviviality with feelings of wellness and contentment. So when we talk about a feeling of hygge in the home: it means creating a peaceful, serene and inviting space that you will enjoy and feel calm in.
So with that in mind, here is my HYGGE HOME checklist:


CANDLES EVERYWHERE
It is not secret that Hygge and candles go hand in hand. Lighting one is an essential part of hygge, and the author of The Little Book of Hygge Meik Wiking actually refers to candles as "instant hygge". In fact, Danes burn more candles per person than anywhere else in Europe. But why are they so important? When lighting candles, we create a cozy and warm atmosphere. Candlelight will instantly give you a soothing, calming feeling and sets the mood in an easy and quick way.
<< Find the best candles for each season by reading Abi from These Four Walls' great posts for Autumn, Christmas & Spring depending on what time of year it is and what you like.
NATURAL MATERIALS
Scandinavian interior is heavily influenced by nature, and that is why we like to incorporate a lot of natural materials in our homes. Natural elements such as wood and leather create a welcoming and homely touch. Another way to bring nature inside is by adding greenery through plants. These natural green addictions will help make your house feel fresh and soothing while cleaning the air too.
CALM COLOUR SCHEME
Stick to a calm colour scheme by adding neutral, muted tones. By choosing a calming palette of white, greys and light tones you will set the perfect mood for hygge. Since the winters are very dark and long in Scandinavia, we often pick light colours in the home to create an open and airy space – especially in a smaller house or apartment. White, grey or lighter accent colours like for instance pastels on the walls will make it feel inviting and harmonious. But when talking about a calm colour scheme, make sure you pick shades that makes YOU feel calm. For me, for instance, blue is very soothing so I have in in different variations throughout my home.
TOO MANY PILLOWS
One of the easiest ways to add hygge to your home is through textiles like pillows and cushions. And if you ask me; the more the better! Fill your home with comfort and personality by adding pillows in different colours and patterns that suits your home, but have the point above in mind about keeping to a calm colour scheme that will set the tone and be gentle on the eyes. I suggest also thinking about textures, so for instance add a few fluffy, furry and chunky knitted pillows that really screams hygge.
COZY BLANKETS
Talking about textiles, another must-have is cozy blankets and throws to add to the hygge factor in your home. Think again about the colour scheme and textures, and make sure you mix it up. An easy way to create a homely and harmonic feeling and great for snuggling up in on chilly evenings with a good book and a coffee…
RELAXING MUSIC
It is commonly known that listening to music can have a relaxing effect on both your minds and body, especially if you choose slow, soothing tunes or simply calming background sounds. It can have a beneficial effect on us physiologically while also slowing down the pulse and heart rate, and decreasing stress.
Thanks to Ingrid Opstad for the photo inspiration
Share it / Pin it