How To Style A Bar Cart Like a Pro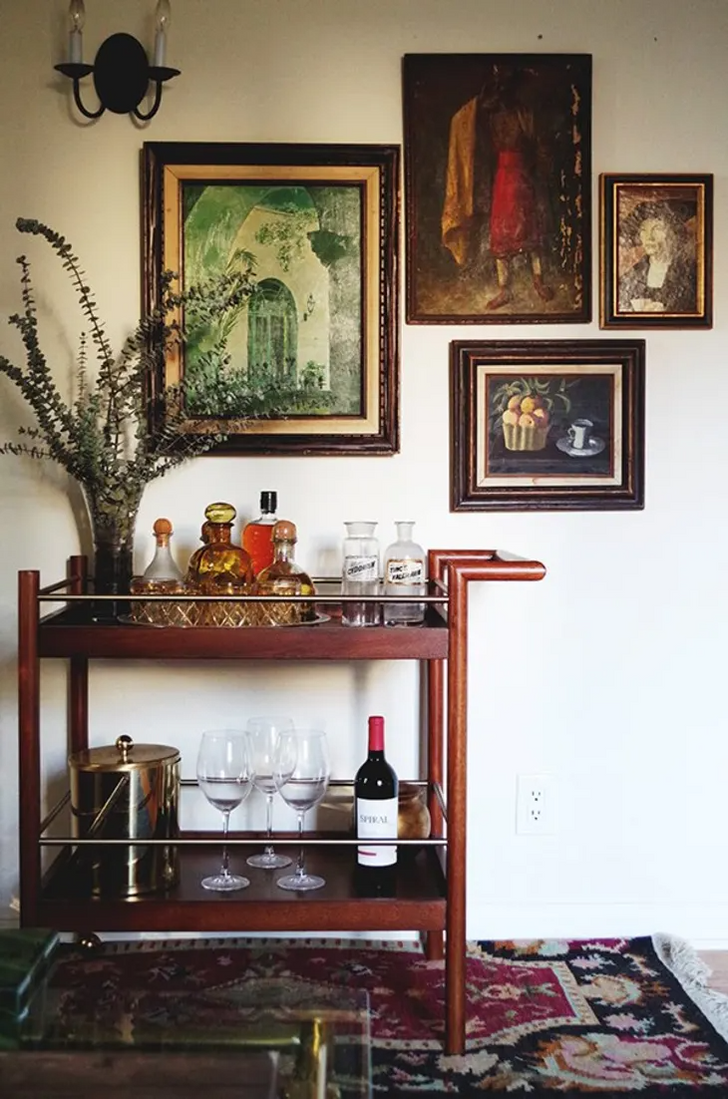 There's no denying a well decorated bar cart is swoon-worthy…so let's dissect what makes them SO GREAT. I studied and I fought and I killed for a bar cart formula we now get to build…(yes I geek out to Hamilton ). Anyway here's the magical no-fail bar cart styling formula:
TOP SHELF:
On one Side: Something tall and sculptural (a vase with greenery is a great option)
In the Middle: Bar tools to actually make your drink (shaker, mixing glass, cocktail spoon, jigger, muddler, etc), everyday glasses and citrus bowl
On the Other Side (because we want to create levels): Most used liquor bottles (either decanted or not, YOU CHOOSE)
BOTTOM SHELF:
On one Side: Tall extra/specialty liquor bottles
In the Middle: Tray (the rug of the bar cart) with extra glassware on top with something small like a candle
On the Other Side: A fun, tall sculptural decor piece (again levels are your design eye's friend)
So that's how it's done.If you want to mix up the concepts on different levels, then by all means! the main idea is to create balance and keep it interesting. Here are some swoon worthy bar cart inspirations. 
Check out our COCKTAIL COLLECTION for fun items to add to your bar cart . 
Share it / Pin it