Quinoa Salad With Summer Carrots and Chioggia Beets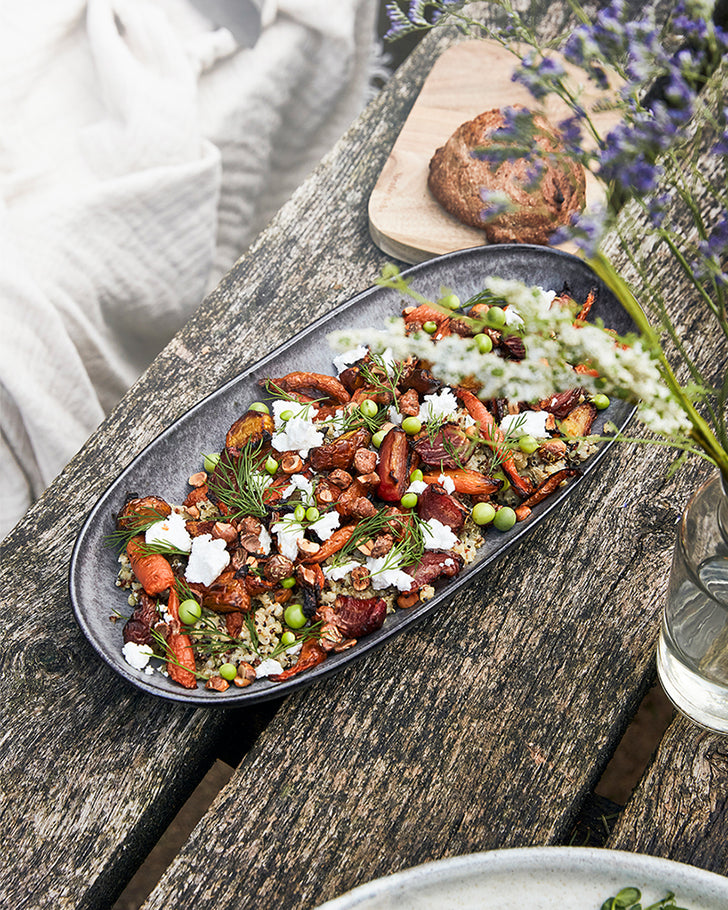 Prep time 40 minutes
Serves 4 people
Difficulty Easy
Ingredients
8 medium sized summer carrots
6 small Chioggia beets
3 tbsp. Nicolas Vahé Olive Oil / Basil
½ Nicolas Vahé Quinoa
½ Nicolas Vahé Salad Dressing / Basil
100 g feta cheese, small chunks
½ Nicolas Vahé Caramelised Almonds with rosemary, chopped
Preparation
Preheat the oven to 200°. Cut carrots and Chioggia beets in chunky buts, mix with olive oil and roast in the oven for approx. 20 minutes. Boil Quinoa according to recommendations on the packaging. Drain the quinoa and allow to cool off. Mix quinoa with Salad Dressing. Serve quinoa with roasted carrots, roasted Chioggia beets, feta cheese and hazelnuts.
SHOP THE INGREDIENTS
Special thanks to Nicolas Vahe for the recipe.
Share it / Pin it