Tulum Eco-Luxury Treehouse, Azulik Jungle Resort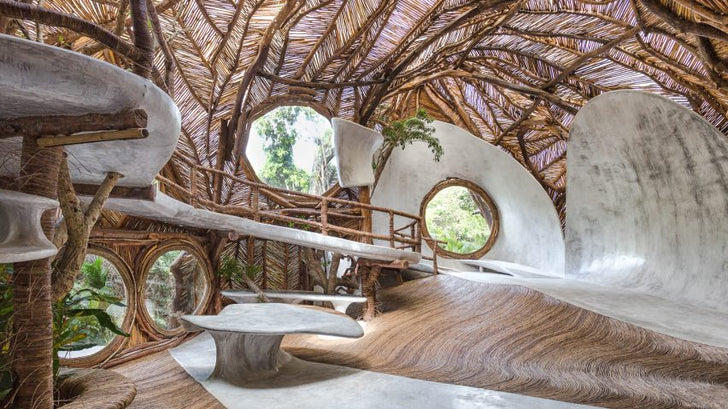 Well, I just fell in love—again.   Taking a quick jog through Instagram with very little focus, I caught a glimpse of an image that just instantly captures the imagination, one that required a double-take, and luckily, the location of the magical image was published.   A quick google search, and I was wrapped in gorgeous images and videos of Azulik Jungle Resort, a luxury eco-resort in Tulum, Mexico.   
If J.R.R. Tolkien had written an elven oceanside escape into the Hobbit, this would be it.
The hotel, if you can even call it something as simple as that, markets itself as an adult-only eco resort and Mayan spa. Let me try to break down for you what that means. First of all, the building style is inspired by the ancient Mayan construction techniques and has what they call an organic architecture. That means, it has been built with respect to the surrounding nature, in order to disturb and destroy as little as possible of the plants and wildlife. If you haven't guessed it already, this is a treehouse village. Furthermore, there is hardly any electronics and modern-day equipment like showers. The reason for that is not only to save powers, but also to make you completely relaxed.
Read more at andershusa.com
And check out the short video at tastemade.com
Share it / Pin it