Abi's Minimalist Living-Room Makeover Mood Board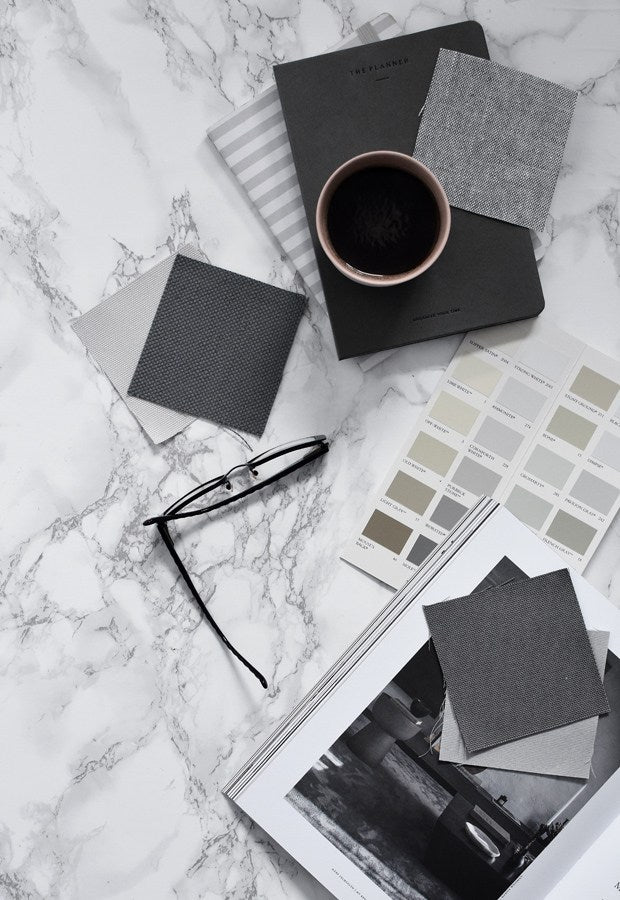 "For a start, the paint isn't quite the right shade for the space. It's a beautiful colour – a pale, silvery grey which I also have in my home office – but this room faces north and the light exacerbates the blue undertones. The plan is to replace it with a slightly warmer grey, and after daubing the wall in a mosaic of testers and pondering over them for almost a month, I've finally settled on Farrow & Ball's 'Cornforth White' – a neutral mid-grey which is neither too blue nor too yellow, and which will sit beautifully against the white coving, cornicing and fireplace."
Read more on These Four Walls.
Share it / Pin it