Inspirational Decks For 2021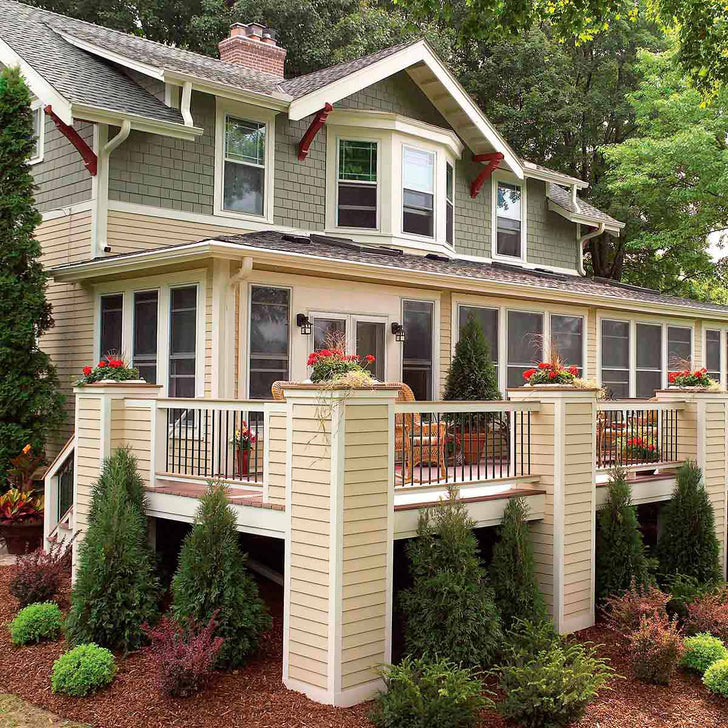 Get inspired to makeover your living spaces this year with these incredible before and after deck renovations.
This deck isn't huge—about 16 ft. wide x 18 ft. deep plus bays and stairs—but it's big on features. The upper deck is just the right size for entertaining small groups—spacious but intimate. It has cantilevered nooks on both sides that provide space for seating and barbecue storage. The pergola shades the upper deck and the home's interior from the sun, and it offers a space for hanging or climbing plants. The lower deck is a great place to hang out in the sun, while the cascading stairs flow into the yard and provide lots of space for planters and pots.
Let us show you how to add this easy-to-build pond and easy-care deck to your garden. This serene retreat can be built by a novice and doesn't require a lot of expensive tools, yet it offers a unique design. In this article, we'll show you the plans and techniques needed to construct the pond and deck. 
Build a vine-covered pergola in your backyard to shade a stone patio or wood deck using wood beams and lattice set on precast, classical-style columns. The dappled sunlight created by the overhead latticework creates a cool, relaxing environment perfect for backyard entertaining.
You can add a spacious, airy outdoor porch to your home. We'll show you everything you need to complete the project yourself, including how to frame the porch, attach it to your house and all of the finishing details. Sure, it'll take a lot of time and work, but once it's done, you can beat the bugs and spend more time outdoors during the summer.
See more amazing deck renovations from our friends over at Family Handyman.
Share it / Pin it