Best desk lamps for your home video office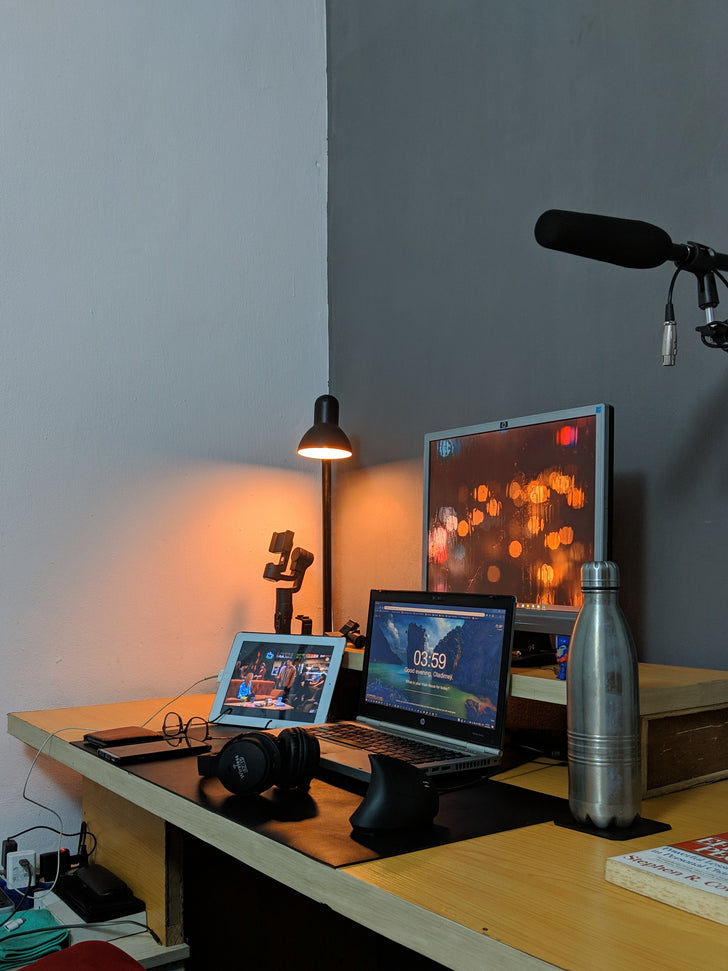 If you're currently working from home, or if you've made a new space for virtual-meetings, the right desk lamp is a key element of a good home working environment.
Green marble defines the Cyrine table light. A bold minimalist cylindrical base, supporting a gold metal shade, provides a pleasing contrast, both in form and material.
This lamp is notable for its organic contemporary design pairing and contrasting blackened steel with polished brass detailing. Rising from a matte black base in one fluid movement a long slim matte brass stem connecting to an elegant adjustable, rounded cylindrical shade.
European designs of the early 1970s, emphasizing a pared down lean modern aesthetic.
This impeccably-modern table light projects a cool composed charisma. A solid white marble base is paired with a matte black pipe frame supporting matte black adjustable cylinder shades, presenting slim tapered sophistication.
The squared matte brass table light features subtle etched detailing, paired with a rectangular fabric shade in black drawing together fluid repetitions of form and texture.
Share it / Pin it