Little Ways to Spruce Up Your Home -- Without Breaking the Bank or Your Back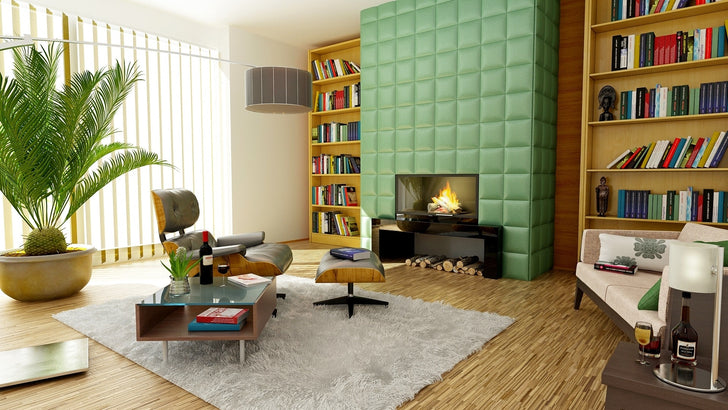 As most of us are spending as much time as possible at home right now, all of the time inside may suddenly be inspiring you to redecorate. There's nothing like spending 15 straight hours in your living room to make you suddenly start to rethink that rug or begin to give that cluttered corner some serious side-eye. But as we all continue to social distance and since many stores are closed, all of these mini home makeovers can be achieved without leaving the house—and without buying anything new. There's never been a better time to shop your home and play with rearranging your furniture and decor for a fresh look. You may just find that you already own everything you need for a serious home upgrade.
Rearrange your living room
If you and your family are spending more time than usual lounging around the living room, binge-watching Netflix, and working on jigsaw puzzles, it may be time to rearrange the furniture. 

To make the space as cozy as possible, you may need to pull in side chairs, blankets, and pillows from other rooms. Soft textiles will amp up the comfort we're all looking for right now.
Bring the outdoors in
As many of us are spending more time inside, consider introducing a natural element to your home. If you have a backyard or can go on hikes, collect a bundle of fresh flower or greenery, or even a branch, to bring a touch of the outdoors in. 
Restyle your shelves
For any room that needs a quick refresh, try this trick: remove everything from the shelves. Dust off each shelf, starting with the top one and working your way down. Then place everything back, but try a new arrangement. If you haven't touched these knick-knacks in months (or even years), this mini move can change the entire room. 
Read more tips on RealSimple.com
Share it / Pin it