Easy Spring Refresh Ideas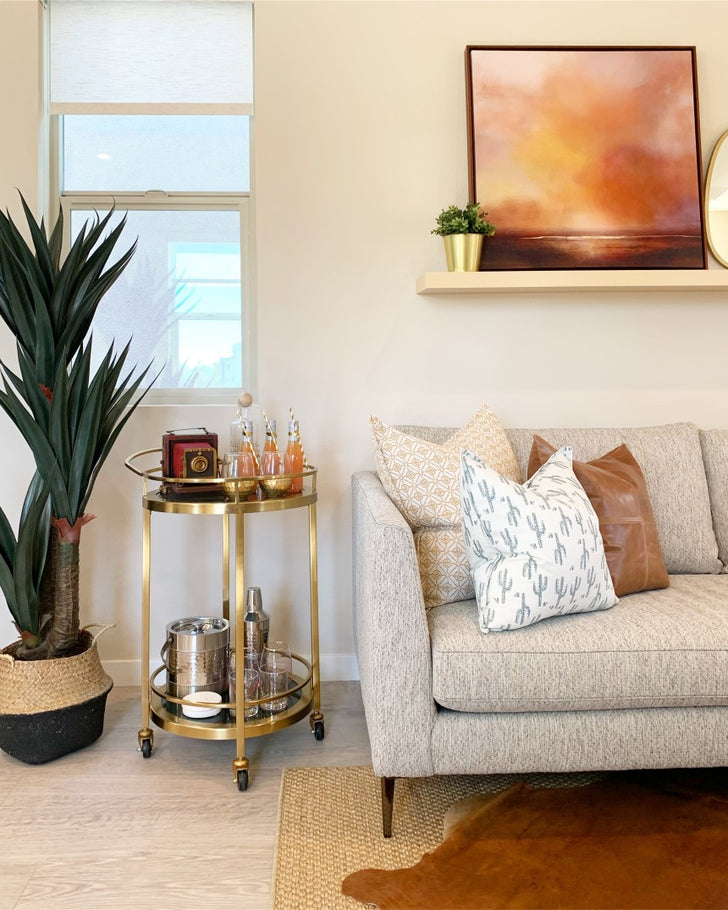 "Since it's May and the weather can't decide if it's time to rain or shine, I guess we're officially into Spring! And with that comes the yearly spring cleaning– and this year, it's all about #mariekondo– but, we've also got some easy ideas to refresh your home and step up your style! But first, D E C L U T T E R ! And then read on for some fun, weekend mini projects to make you and your house smile."

- House of Brazer 
PILLOW SWAP
Seriously so simple! A few new pillows can work wonders in your space and instantly change it up. Go for ones that mix texture, pattern, color and scale and you'll be set! These are from a couple of our models too– we mixed leather with fun prints and colorful patterns and also have fur, hide, velvet and stripes in the other homes! It's easy to switch them for spring and whatever holidays you want– like the Fourth of July and Christmas!
PLANTS

Just do it– buy the fiddle leaf, banana leaf, rubber tree, palm branches, orchids, succulents and all the other things a plant lady would approve of! Not only does it bring the outside in and complete a space, it adds LIFE. Yes, even if you have a brown thumb and buy the faux ones! (There are even added benefits if you can keep real ones alive!) We recently installed some model homes and there are green things everywhere, but we went above and beyond in the home office– you know, to increase happiness and productivity! You can also grab your favorite bouquet of flowers for an instant update!
ARTWORK
Do you have a large empty wall staring you in the face? Then it's time to add some art! If you've got the wall space, I love going big and taking up most of it with one large piece. It's such a great way to add color and interest or remind you of your favorite place. Or maybe you have a gallery wall that's had the same pictures for the last seven years…? Swap them out! If you can change the pictures yourself, get new photos printed and mix in your favorite quote or two for a fresh look.
CHANGE UP THE LAYOUT
Think through new ways to rearrange your existing furniture! Changing the layout will make your space feel fresh– and if you've already done some of the steps above, you'll feel like it's completely new!
Thanks to House of Brazier for the simple, yet effective spring refresh ideas.
Share it / Pin it