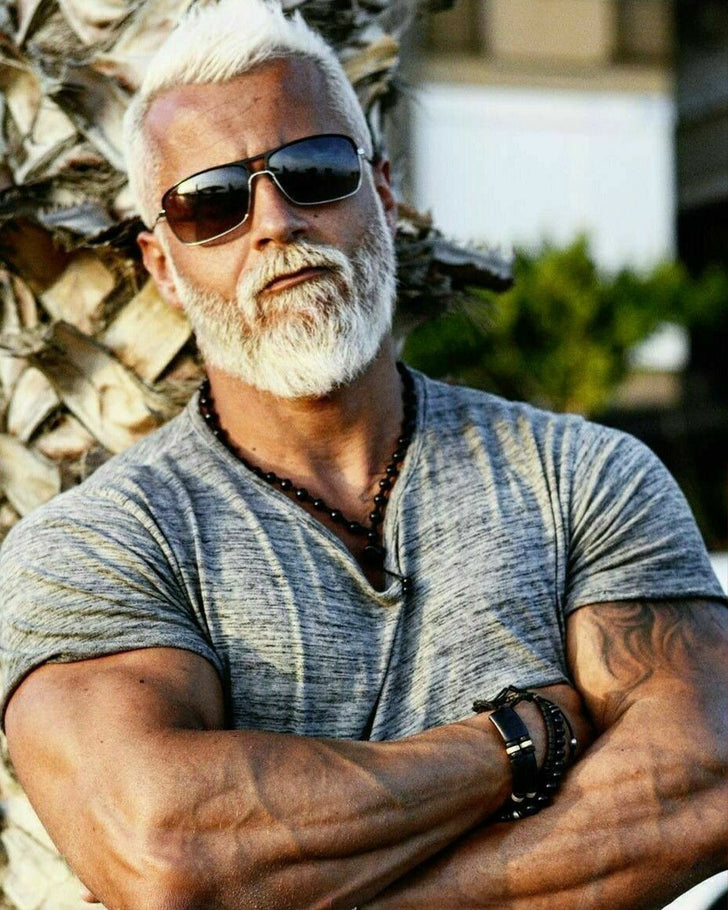 We rounded up the best holiday gifts for that special daddy in your life.
Each Fulton & Roark fine fragrance is designed to evoke a vivid feeling — a distinct sense of atmosphere and occasion. Using a blend of naturally sourced essential oils and premium fragrance ingredients, each scent offers its own experience. Our products are designed to offer far more than fantastic fragrances. They are made with premium ingredients you can feel good about putting on your body.
Get the best shave of your life with our Badger Brush set. Kit comes with genuine badger brush, cream bowl, and Mach 3 razor. Lather up and let our tools do the rest of the work. Razor handle fits Gillette Mach 3 Blade (dummy razor included).
 Our Sophisticated Duffel Bag is perfect for any outings! Large enough to fit several outfits and small enough to throw on your passenger seat, this handsome canvas bag features a long removable strap, leather accents, and satin lining.
Finish handcrafted cocktails with a professional twist of citrus. Polished acacia with a smooth exposed grain provides ergonomic support while a generous expanse of stainless steel delivers a durable grating surface on which to shave segments of rind into delicate garnishes. Most suitable for oranges, lemons and limes.
Naturally infuse your favorite spirits! Simply add your favorite spirit and Rokz natural ingredients begin infusing the liquid with natural flavor. Store in the refrigerator, swirling ingredients once daily.
Take tiki to the next level. Tropical cocktails are positively luminous in these glasses, which enhance the lush vibrancy that give tiki drinks timeless appeal. Enjoy with classics like the iconic Mai Tai, or mix up something new and trendy.
Share it / Pin it