Home Decor Trends to Follow in 2021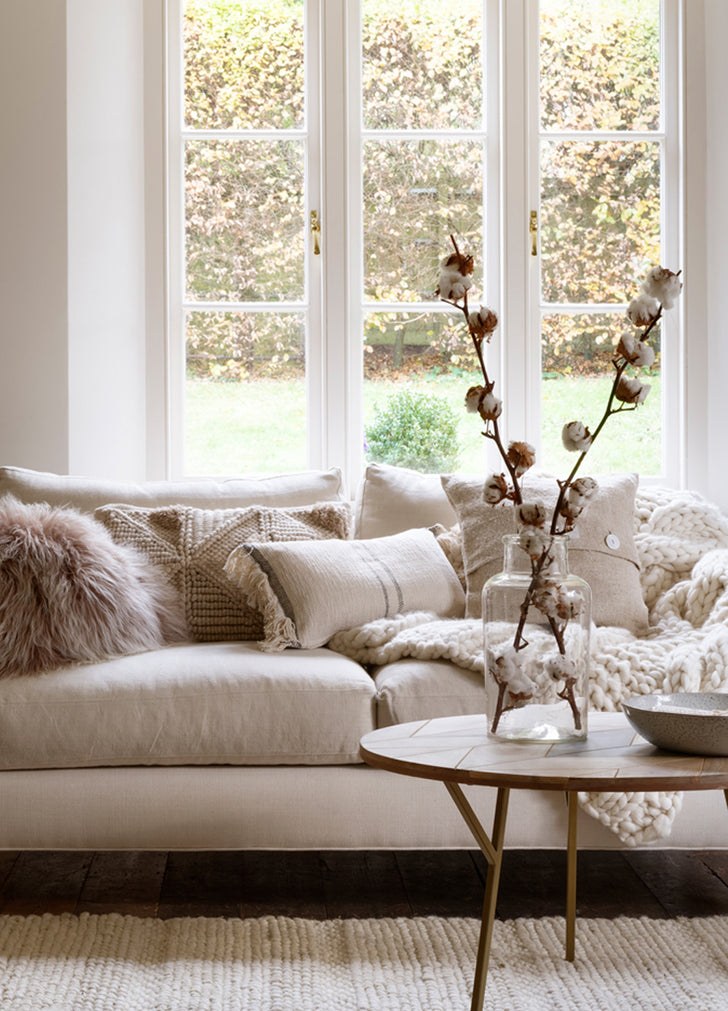 Tamara Kelly from IdeaHome rounds-up the top design trends reshaping our homes during these uncertain times.
"You'll sense a running theme for the hottest trends, and that's comfort. Like never before we're looking to create a cocooning space in ours home, to escape the outside world. Layers of cuddly textures are a simple and easy trend to incorporate into your home decor. Introduce different types of natural textures and materials in similar colour shades to add personality and character to a room without overwhelming with bright colours. Textures and tactile qualities are taking the place of bold colours for adding interest."
"Evolving from the Nordic trend this look is stripped back style back. The purpose is to create a calm, comfy, chilled-out space to relax in – it's all about making our homes a safe, inviting space to rest and regenerate. If you home is your haven, this trend is for you. A personal sanctuary that you enjoy, that you don't treat as a showpiece and nothing is reserved for best. Furniture feels comfortable and inviting with comfortable sink-into sofas and hearty tables to gather around. You like a low-maintenance look with weathered woods, faded tones and time-worn finishes."
"One of the biggest trends we can expect to see in 2021 is the use of dried flowers to decorate the home,' Jules explains. A change from the usual green and vibrant houseplants, which are still as fashionable as ever, using dried flowers last longer and don't require any maintenance. From Pampas grasses and dried flowers to seed heads, their aesthetic has a wide appeal right now – you've only got to scroll through Instagram to see the proof!"
"There's been a strong Japanese design element running as an undercurrent through interior collections over the past few seasons. It's really coming into it's own as a stand out trend. A mash-up of elegant Japanese minimalism and rustic Scandinavian simplicity, Japandi is a hybrid trend bringing together the best of these two much-loved styles. This trend is the one for you if your home is your sanctuary and you take a less-is-more approach with uncluttered spaces, clean lines and a calm, subdued colour palette."
Read the full article on IdealHome.
Share it / Pin it