Tiny Scandinavian Style Studio Apartment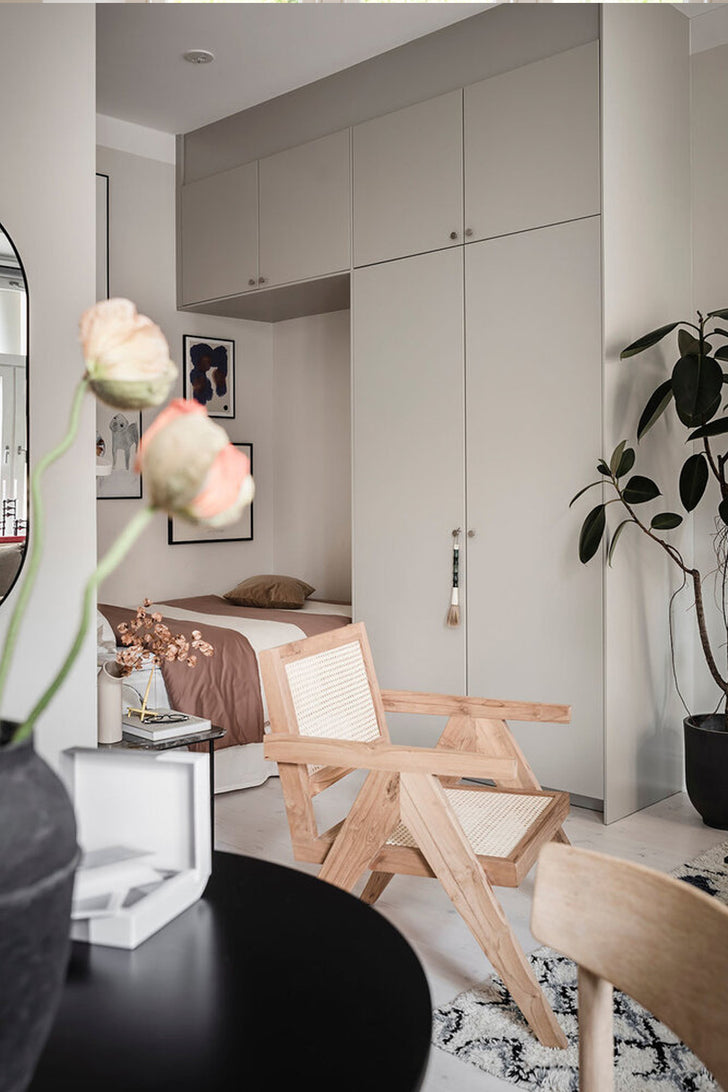 The studio is light and has everything you need in a home: a full kitchen, dining table, sitting area and bedroom. One of thie most clever design features in this studio is the bed nook. Of course they were lucky that the room already had an l-shape but by adding high wardrobes with 1 cabinet even floating above the bed you really create a bed nook that's separate from the rest of the room.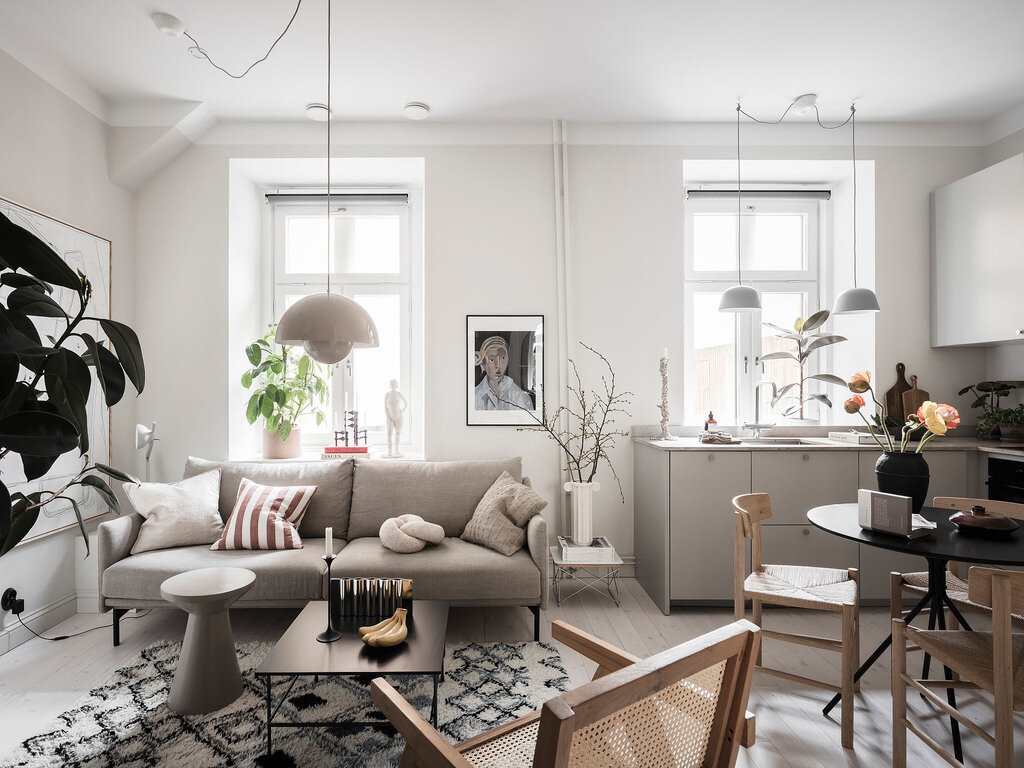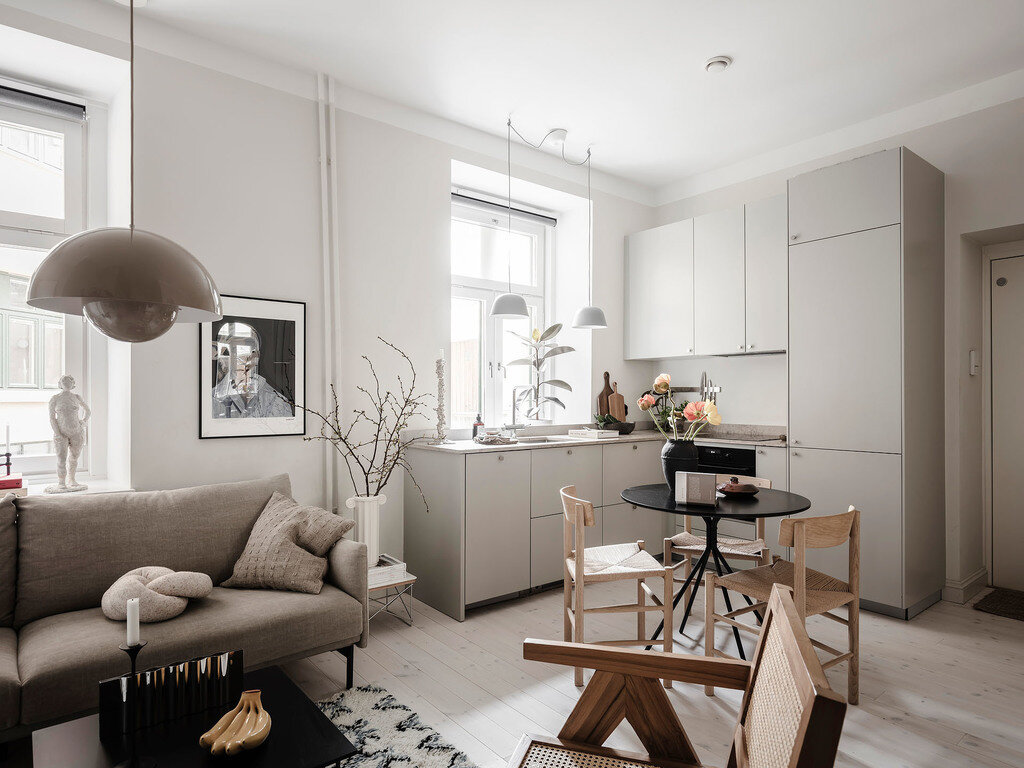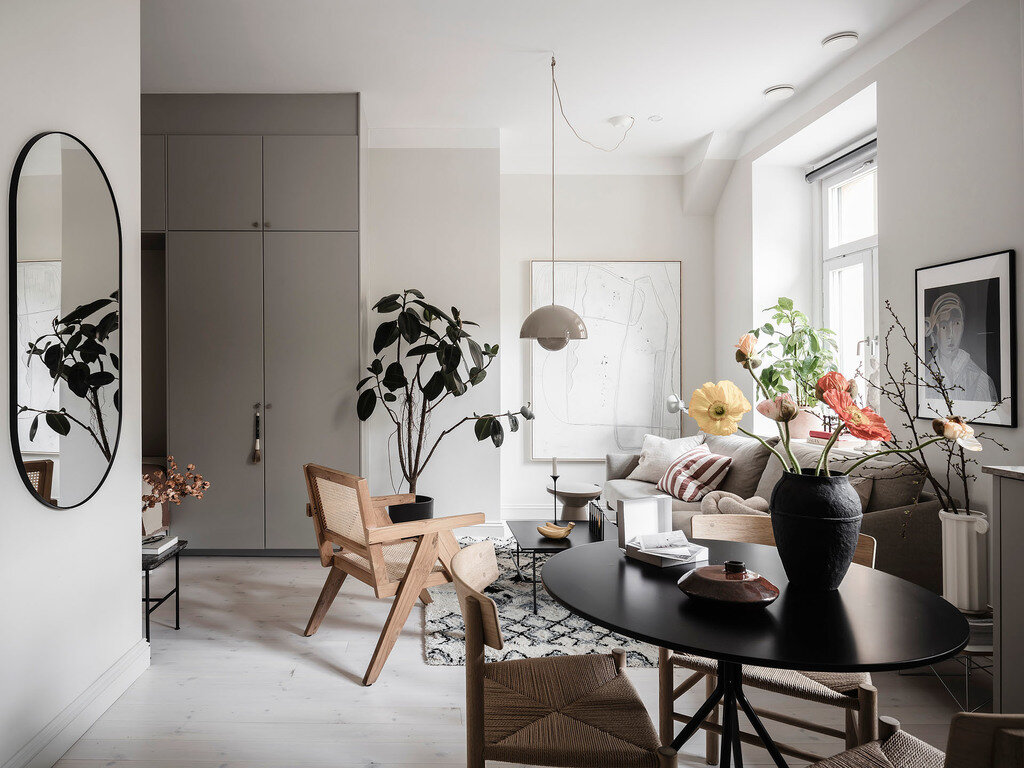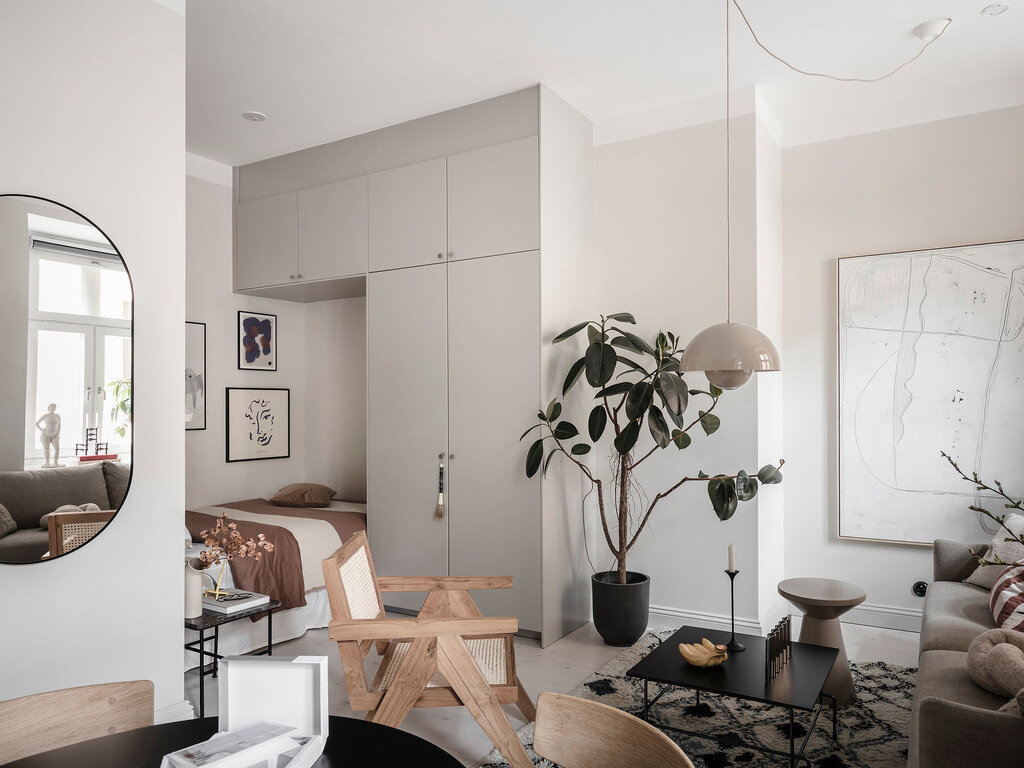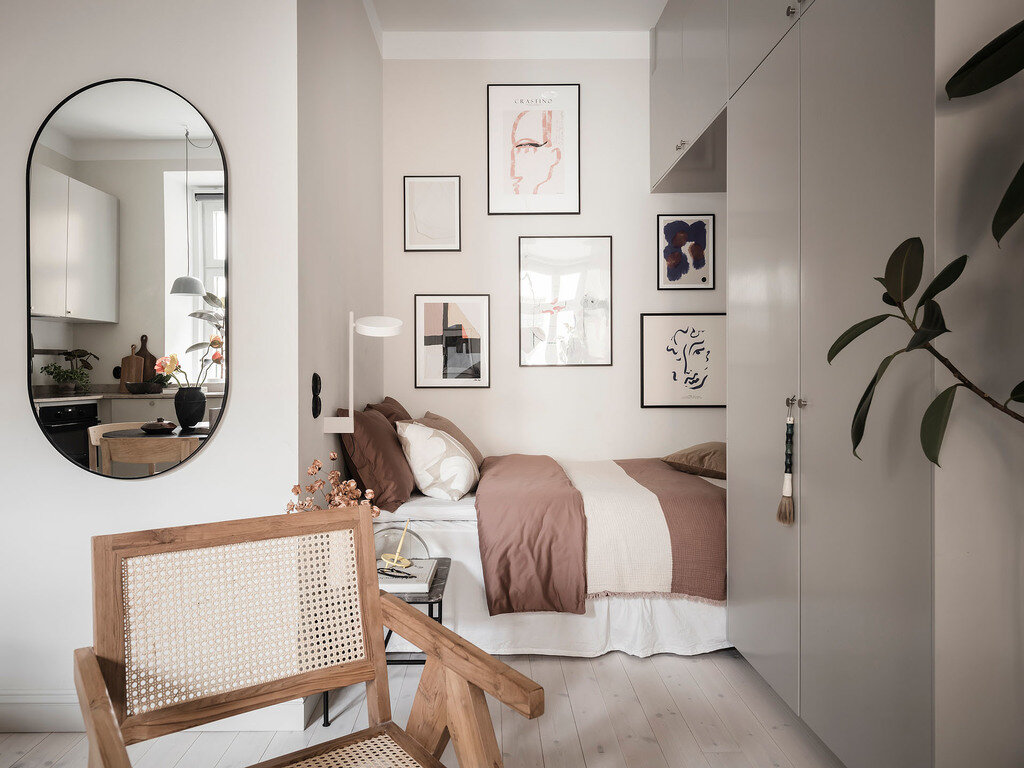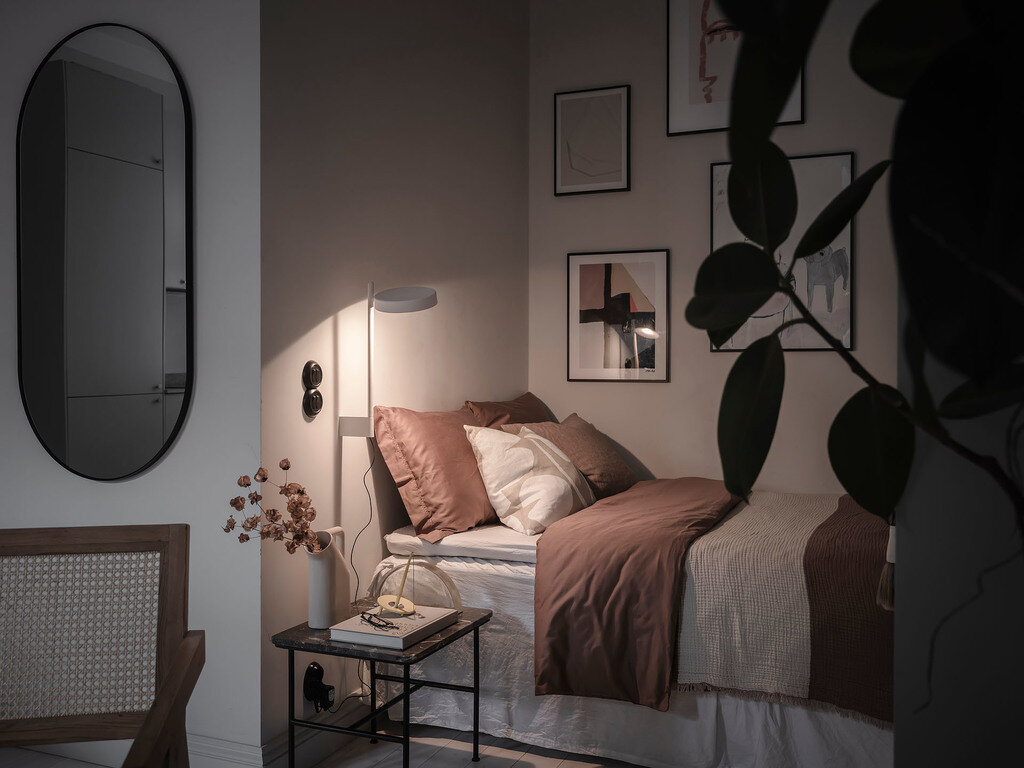 Read the full article on Nordroom.
Share it / Pin it