Create a Backyard Paradise While Sheltering in Place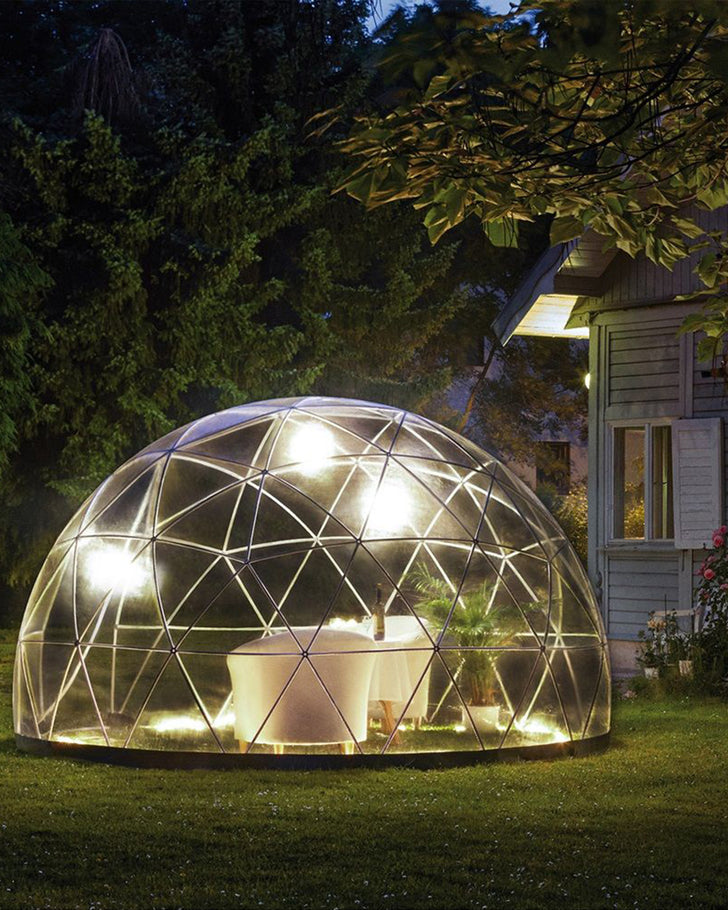 Since people are forced to spend more time at home, it makes sense that outdoor furniture is trending—since we're looking to create more varied living spaces.

"And once people's social circles start to bubble to including visitors, homeowners will want to accommodate them with enough space and amenities," adds Ana Cummings of the eponymous design firm.
A battery-powered lamp is safe around kids and pets. "Outdoor lanterns with perforated patterns and geometric details are another popular item this year as they offer a bohemian aesthetic and visual interest," says Zborowski.
2. Wine fridge
"Restaurants as we've known them may not return soon, so people are going to want their outdoor living spaces to reflect a 'going out' vibe with a spot for having cocktails in the sunshine and fresh air," says Cummings.
No space for a container garden on your porch? Look to your walls to install lush greenery.
"Adding plants to your patio or deck turns your outdoor room into a total summer hangout," says Cummings.

Don't forget outdoor accessories, including rugs and cushions, say the pros, and try to blend your indoor and outdoor spaces to establish flow.
Woven furniture is having a moment, including rattan, wicker and caning, in part because of its classic style and the texture it adds.

"Every patio should incorporate these pieces because they scream tropical and fun," says Cummings.
See more outdoor decorating tips from our friends on Anainteriors.
Share it / Pin it