How to Curate Moments of Pause: Modern Minimalist Decor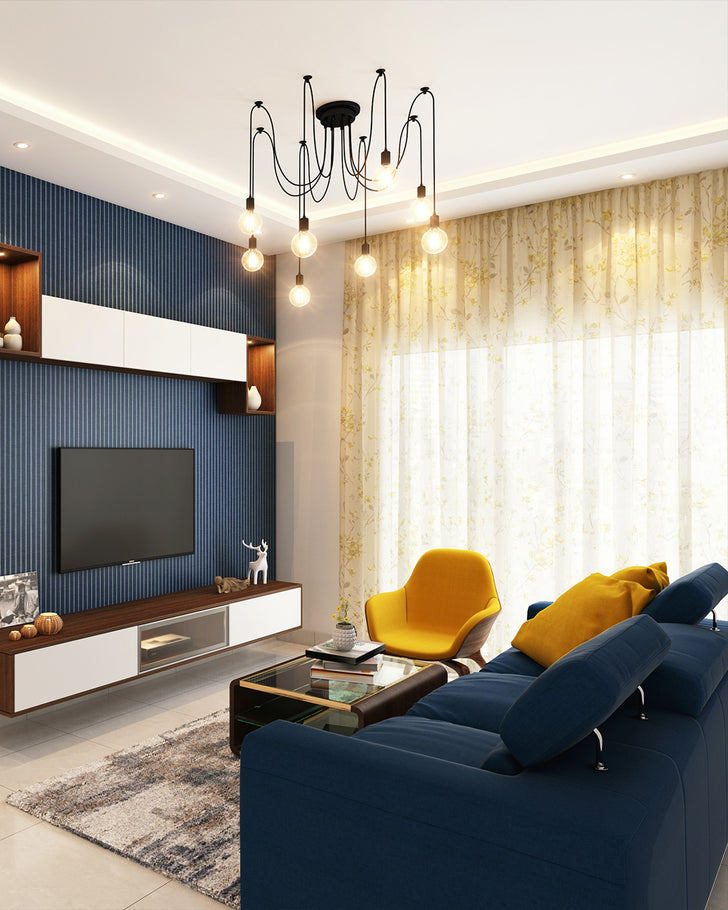 The rising popularity of minimalism -- and, by extension, minimalist decor -- indicates a shift away from the information-overload of today's world. American culture specifically is marked by its deep-rooted desire for material success and, as a result, many have lost touch with the simpler pleasures that life has to offer. Minimalism is the practice of reducing one's material goods in order to improve focus, freedom, and comfort -- hopefully rediscovering some of those simple pleasures along the way.
The common thread underlying this entire philosophy is intentionality. This means that you don't have to eradicate half your belongings to improve your health and wellness; rather, it's an encouragement to reexamine the space and pieces already available to you and consider their role in the energy you are trying to cultivate. Intention is key in building an environment where you can pause, appreciate, and recognize the very space you occupy.
Here are some easy ways to curate moments of pause within your own home, using minimalist decor:
Create a Sit Spot
Typically reserved for nature, the concept of a sit spot has made its way indoors. The entire premise of this idea is to create a space in which you are fully present and in-tune with the world around you. It makes sense that for many this is something to be found under tree cover, but why can't it exist within the comfort of your minimalistic home? Find a window or bring the outdoors to you with your own houseplants. The benefits of natural lighting and white space, clean lines, and greenery cannot be overstated (with things like improved air quality and productivity, to name a few). Think about adding a touch of minimalist living to your home decor with a place to, well, sit and relish the serenity of a space so entirely your own without distraction.  
Play With Color
Color plays a huge part in influencing our mood, but can be tricky due to its largely subjective nature: not everyone will like the same shades. That being said, it is important to note the different effect color families will have on the overall vibe of your minimalist decor. Lighter colors are generally thought to make rooms appear bigger, darker colors can make a space feel more intimate. Know your neutrals (black, gray, white, brown) and use accessories to balance them out, either with active colors that excite the mind (pink, yellow, orange) or passive colors that calm it (purple, blue, green). Don't be afraid to spice up your color palette, or even go bold with white sofas or a fun throw pillow!
Get Cozy
Human connection is one of the greatest simple pleasures that we can find: use your home to cultivate these relationships, both with others and yourself. Become a cozy minimalist! By creating a space in which you can enjoy the good in life, you open yourself up to sharing it with friends and family, as well. Focus on warmth here -- light a candle, bring out a blanket or throw, maybe even hang some lights (all of which happen to be perfect gift ideas for nearly everyone year round.) Intentionally investing in quality home decor pieces is the best way to commit to moments of pause within your living space.   
Project What You Want
In order to build toward the life you want, you must adapt your surroundings to help you get there. This can be as practical as moving your bookshelf to a more prominent location in order to remind you to read more or this can be entirely intangible; if hanging more artwork helps you to appreciate beauty more often, it is just as effective.
We all have our own rituals, purely by virtue of going through our daily lives. Curating moments of pause through minimalist decor allows us another, perhaps more intentional, ritual -- one that anchors us to the world around us and helps give structure and meaning to our lives. To be a modern minimalist simply means to be deliberate in the environments we create for ourselves, to breathe and let ourselves just be. 
Read more amazing articles from our friends at Kazigoods.
Share it / Pin it