How to Style Your Coffee Table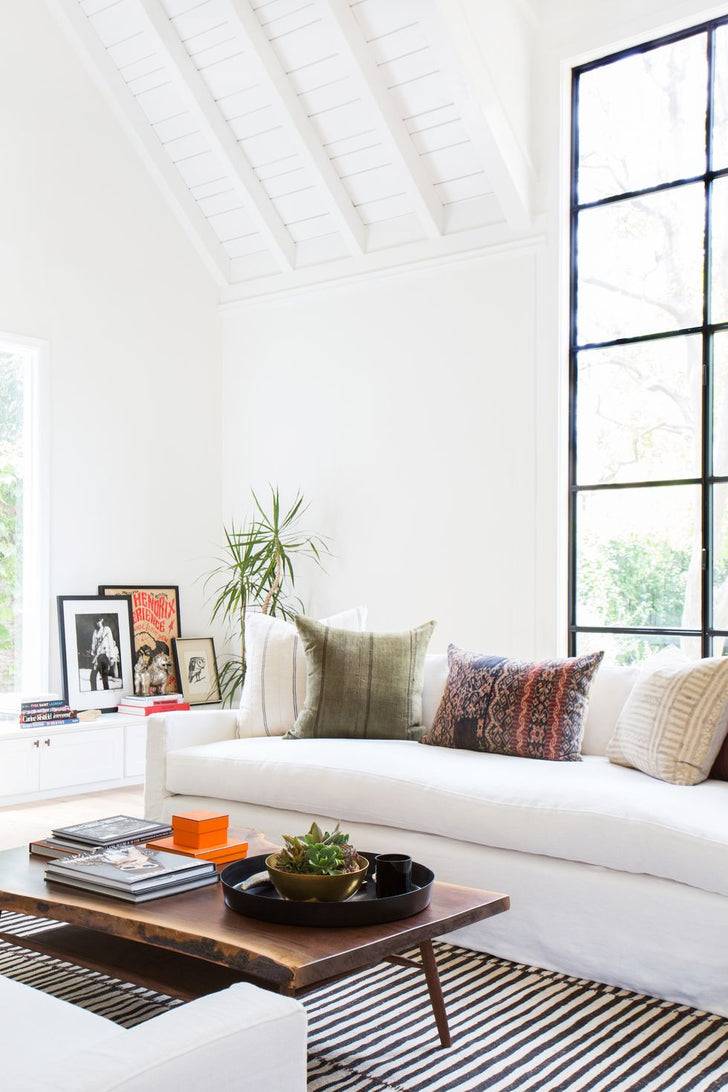 "Yes, a coffee table exists for function more than anything. You need a place to put your drinks, after all. But the table is also an opportunity to create a vignette in your living room. You could just stack some books on there and call it a day, but you're better than that. Whether you prefer some organized chaos or want things as minimal as they could be, these coffee tables will get you inspired to go restyle yours."
- SIENNA LIVERMORE from HouseBeautiful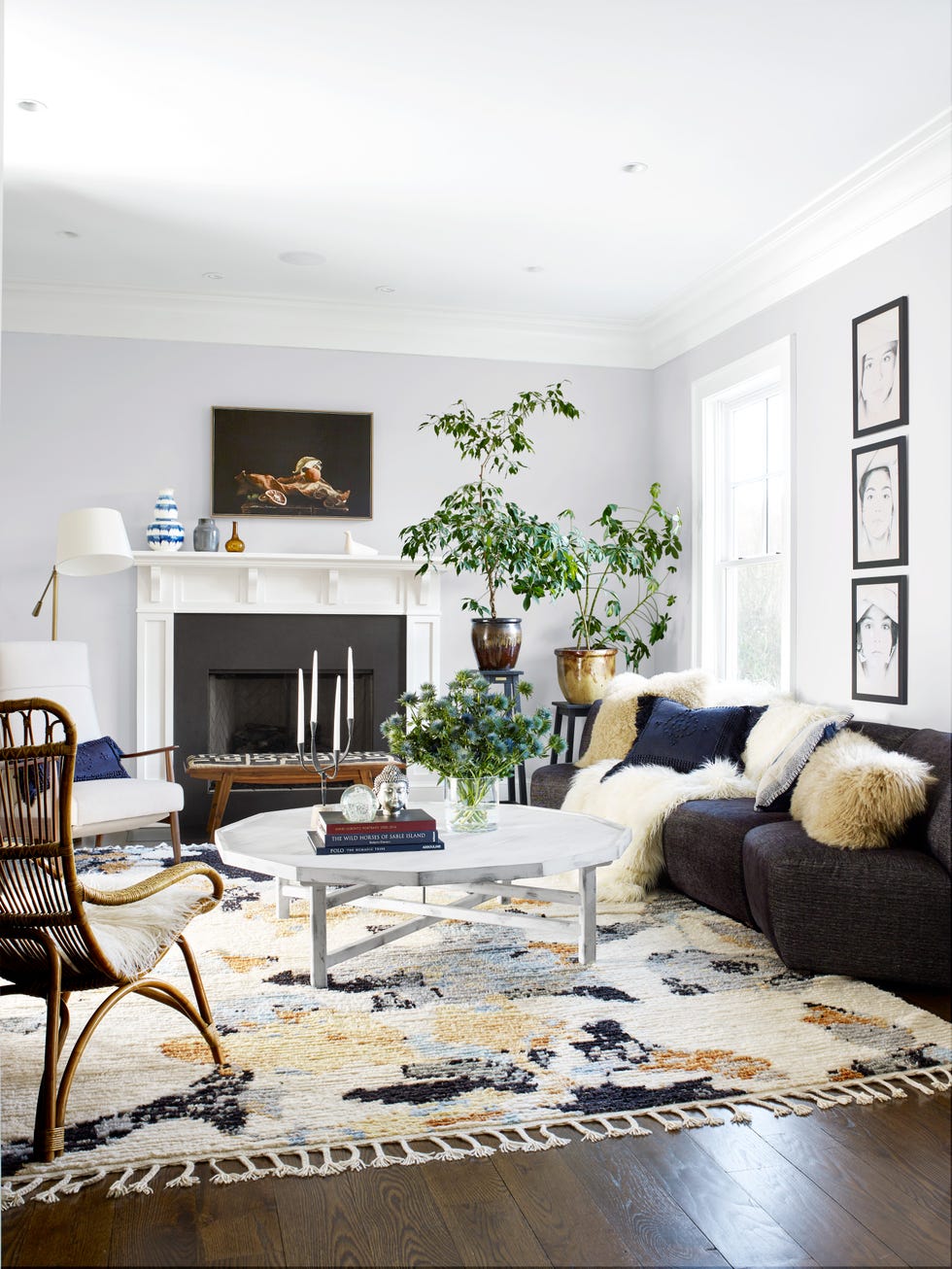 The key to any good coffee table is a variety, of both texture and height. Here, Dan Mazzarini keeps things interesting by stacking books next to a candelabra and a vase of fresh flowers on a simple white coffee table.
Browse our coffee table worthy Book Collection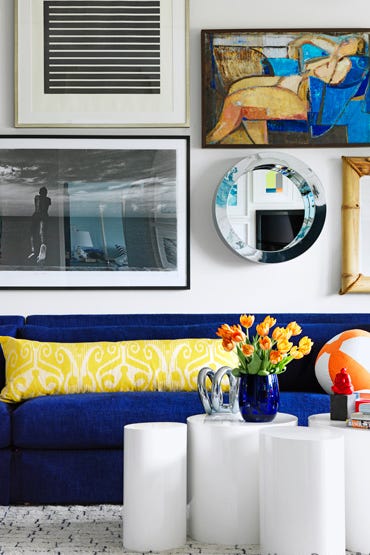 Instead of a big coffee table, use heavy, sculptural cylinders, which can be easily moved around. Then, add colorful accents like flowers and books to stand out pop against the white base.
Browse our uniquely shaped Coffee Tables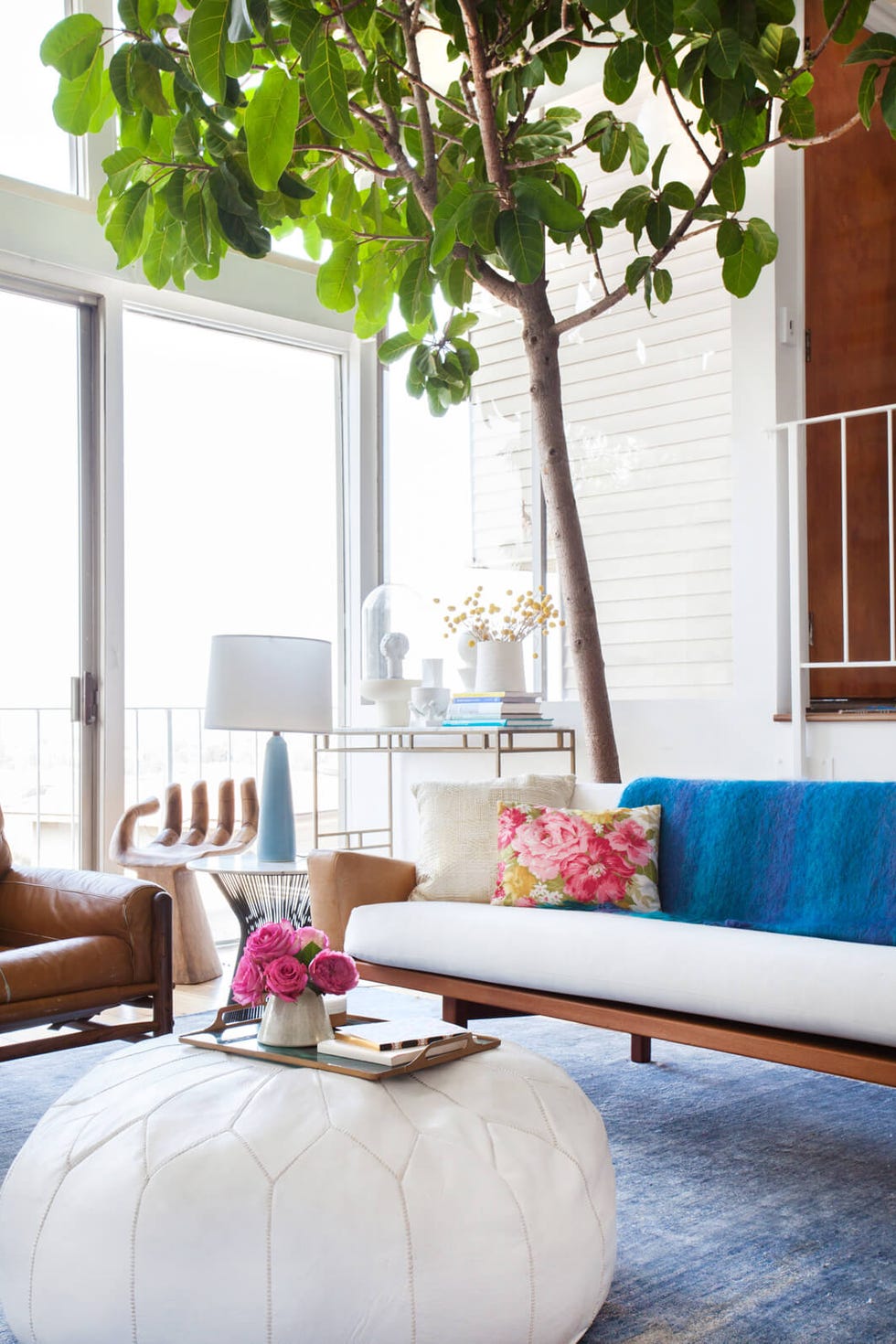 If you're working with a teeny tiny table, like a pouf, limit yourself to one, maybe two items. All you need is a mini vase of flowers and you're set.
See more on STAG & MANOR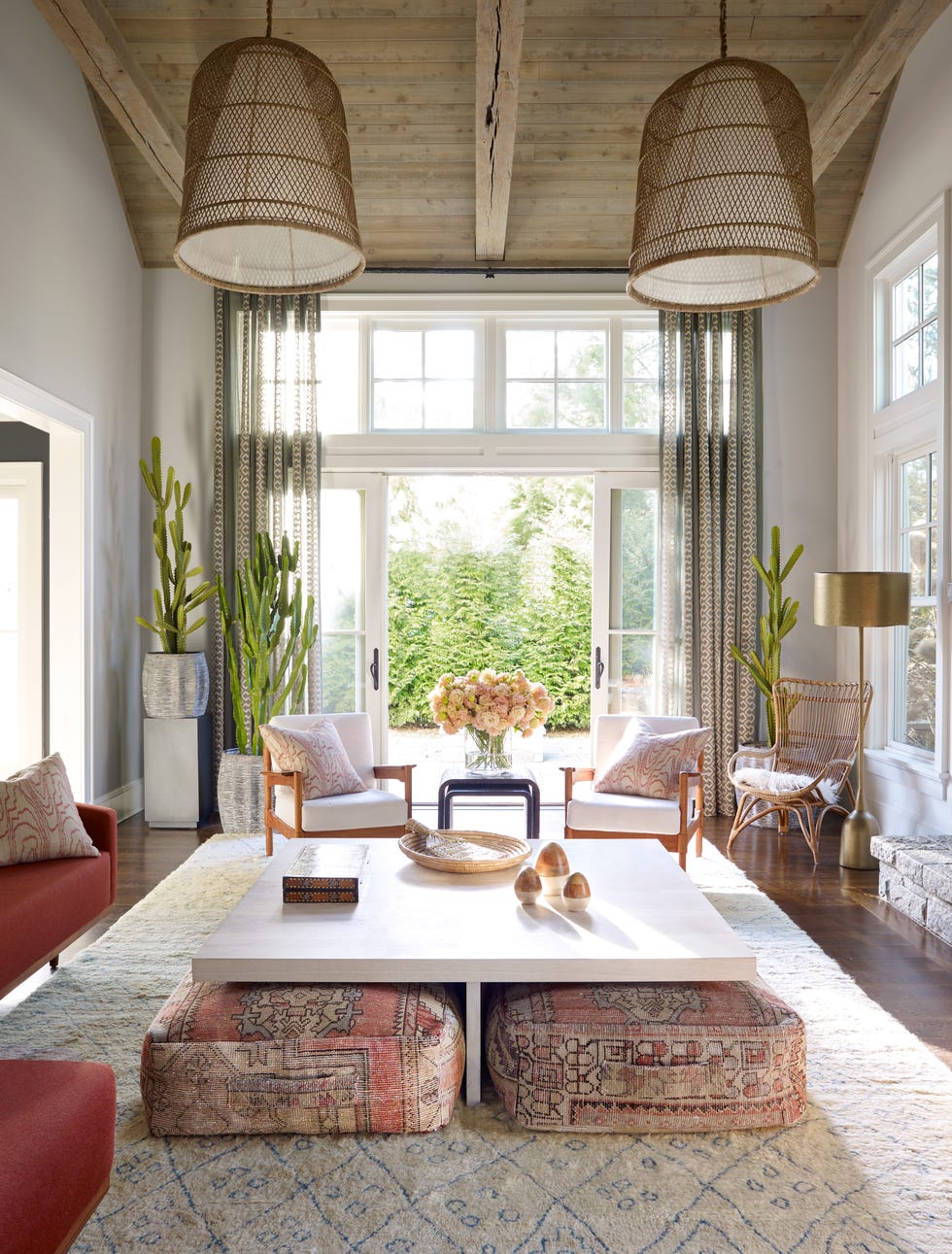 Another coffee table win by Dan Mazzarini: This table serves as storage for floor cushions which provide extra seating!
View more Coffee Table decorating tips from our friend's at HouseBeautiful.com
Share it / Pin it