Insta-Worthy Kitchen Items That Professional Bloggers Love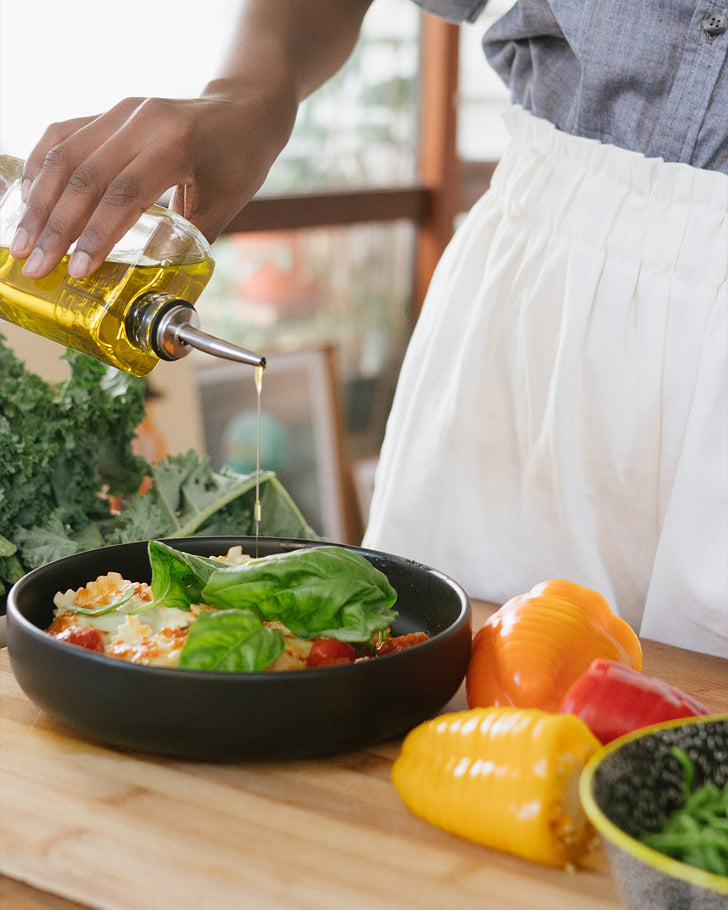 Besides having an amazing knife-set with a cute cutting board, we round up the must-have kitchen items for every aspiring kitchen-blogger and Insta-worthy posts.
All at-home chef needs to have an amazing apron. This neutral grey and white pinstripe will go with every Ista-backdrop. Soft and machine-washable makes this apron essential for keeping your outfit looking cute and stain-free.
Having a neutral-color towel will help elevate and make any food presentation pop. These Bone-White Tea Towels in grid or diamond embroidery, an adorable addition to your Insta-kitchen. Hand-stitched from 1 layer of cotton, this towel features geometric stitches for accent.
Exquisite tools that can transform your standard pictures into Insta-worthy posts. Wood from the fast-growing longan fruit tree is hand-carved and sanded to shape measuring spoons. Useful in action and decorative at rest.
Small tagines are crafted from hand-thrown stoneware in soft-lined, sophisticated shapes. The beautiful earthy color in the pieces is achieved through pigments in the clay.

Designed to celebrate the beauty of leaves growing and roots extending into the water. The Transparent Vase allows you to closely observe plants in all their beauty. The Aqua Culture Vases are composed of 2 parts: the plate and the vase - making it very easy to take care of your plants. The plate supports the growing leaves of plants and herbs and is also perfectly shaped for bulbs like hyacinth and seeds like avocado.
Intricately crafted with timeless tradition, this carefully dyed sisal fiber and sweet grass utensil holder makes a stunning statement piece. Woven just like our classic baskets, these utensil holders will make a globally conscious and stylistic addition to your home.
With their beautiful contrasts, the Danish Collection has been designed to stimulate the senses. Made in matt black stoneware with a shiny glaze, the collection has a rustic yet elegant look.
Share it / Pin it