See How Jonathan Adler Completely Transformed This Nob Hill Mansion for Sale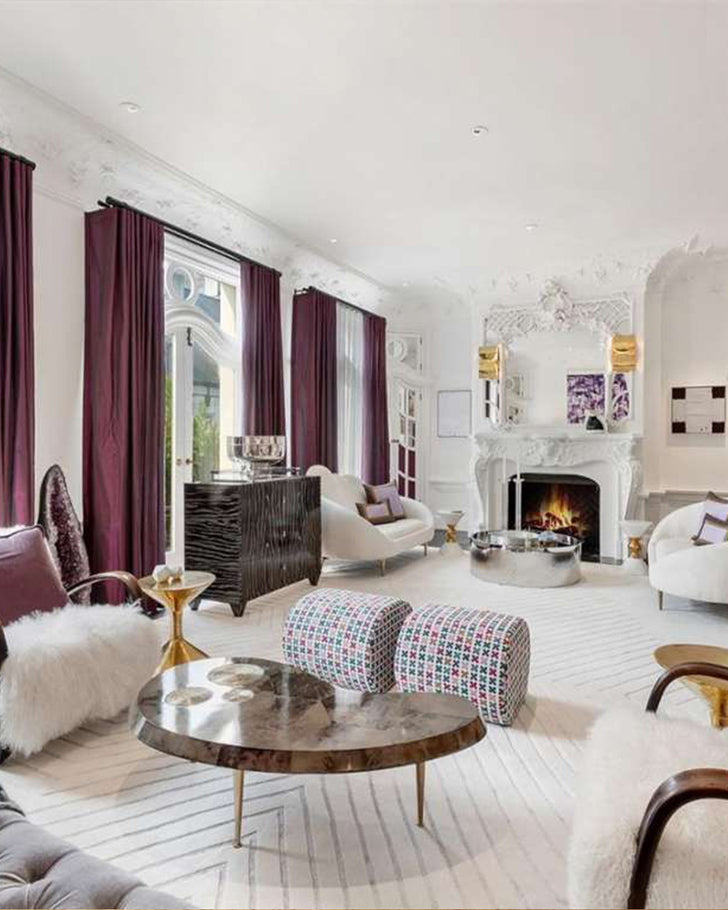 "While the Thomases have a 'gracious, regal air about them' that matched the traditional feel of the 1915 home, Ongkeko said, she was looking to add a little more fun and a little less formality to the nearly 5,000-square-foot four-bedroom, 3.5-bath home. 'We had always appreciated so much of what made the house seem formal - the bas reliefs in the living and dining rooms, the corbels, the intricate artwork around the mirror over the fireplace, the oversized moldings, but knew that we would have to juxtapose that formality with some fun and color to make it ours,' said Ongkeko. 'Enter Jonathan Adler.' "
- Emily Landes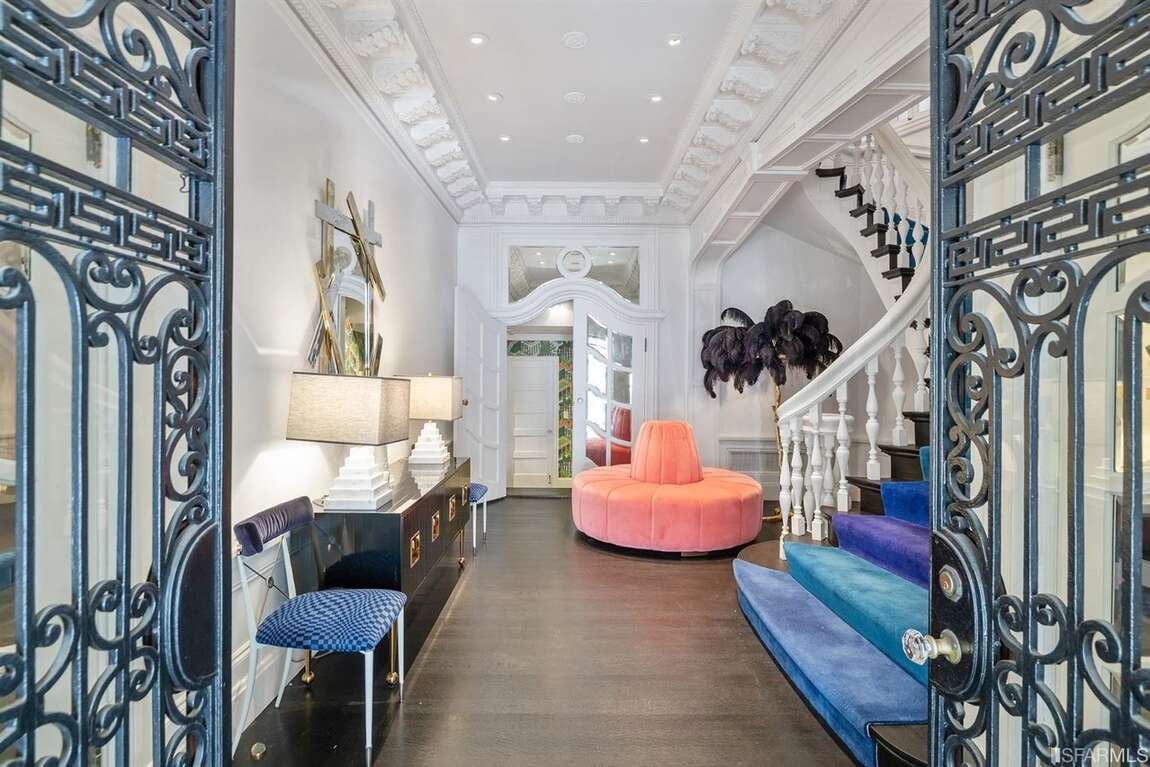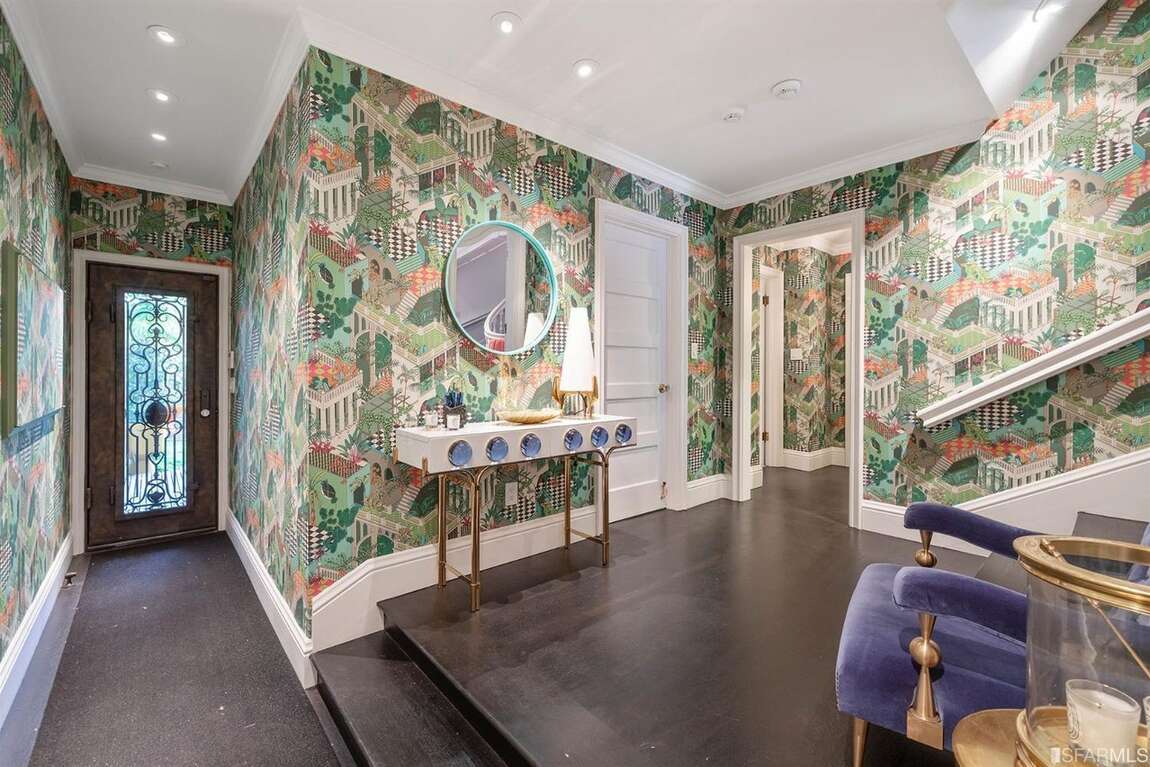 The juxtaposition between the classic exterior and whimsical Adler-designed interior has brought the home a lot of interest. "1230 Sacramento has drawn more attention from media outlets than any other listings that I have had," said listing agent MaryLou Castellanos. "Many agents have reached out and I have more positive comments on my Facebook page than I can count."
One Adler touch: this wallpaper was designed to bring the feel of the backyard into the garden-level area of the home, located a few stairs down and just behind the more grand foyer in the picture above.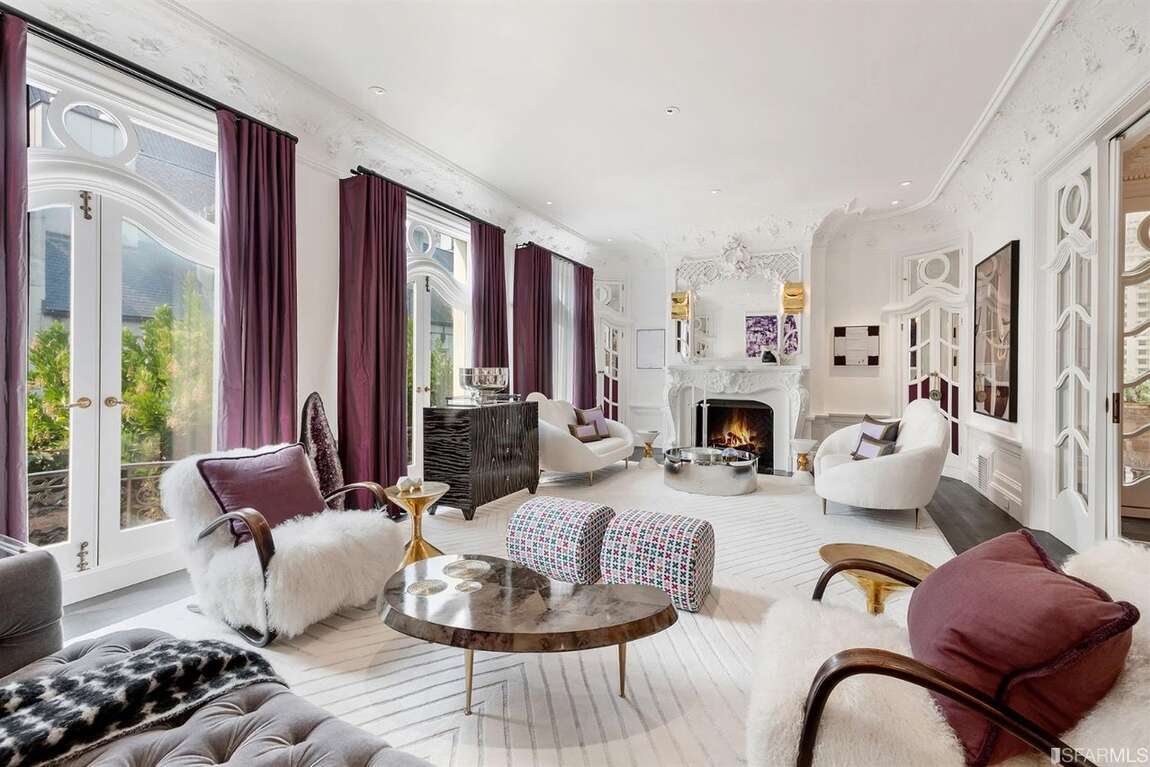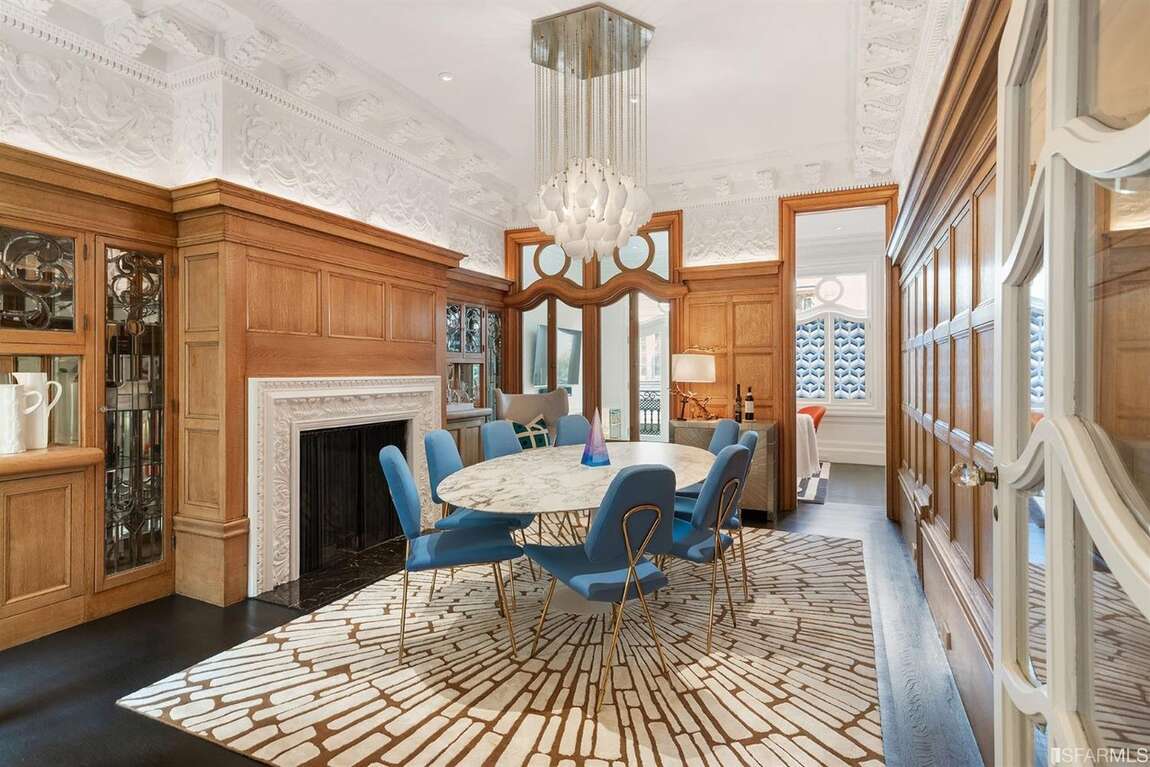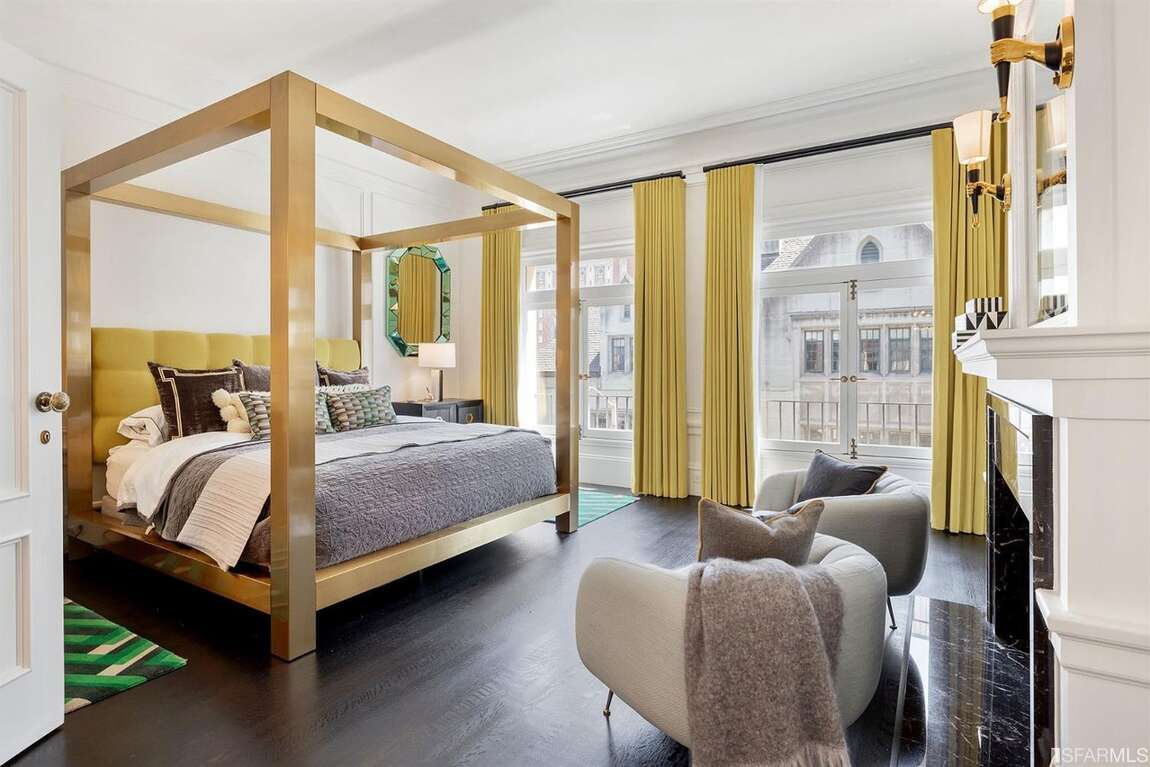 The primary bedroom has two walk-in closets, one on either side of the fireplace.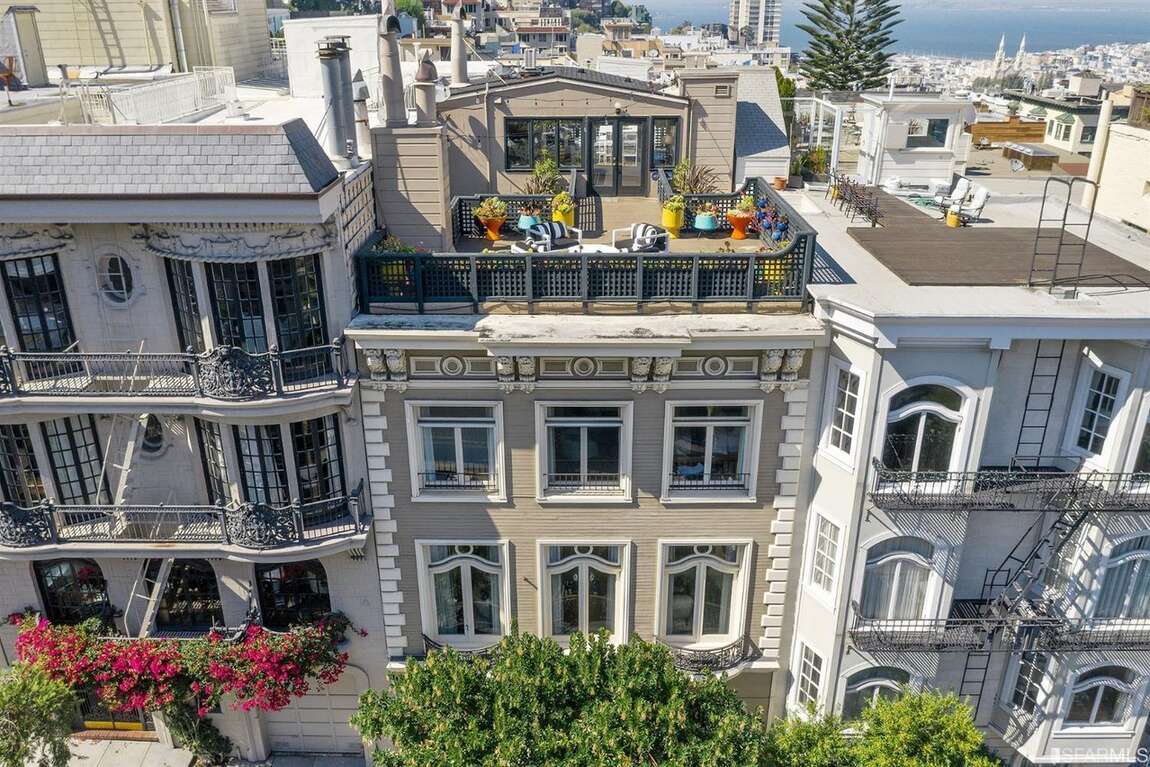 The couple love their one-of-a-kind abode, which also features a detached four-car garage at the rear of the property, but their sons live in New York and even the freezing cold winters weren't enough to get them out west to visit. "We think the house is too special to not be enjoyed more, and realized that with the potential for grandchildren in the near future, we would spend even less time there," Ongkeko said.
Read the full article on SFGate.com.
Share it / Pin it