Tour the home of Shelby Girard - Havenly's Head of Design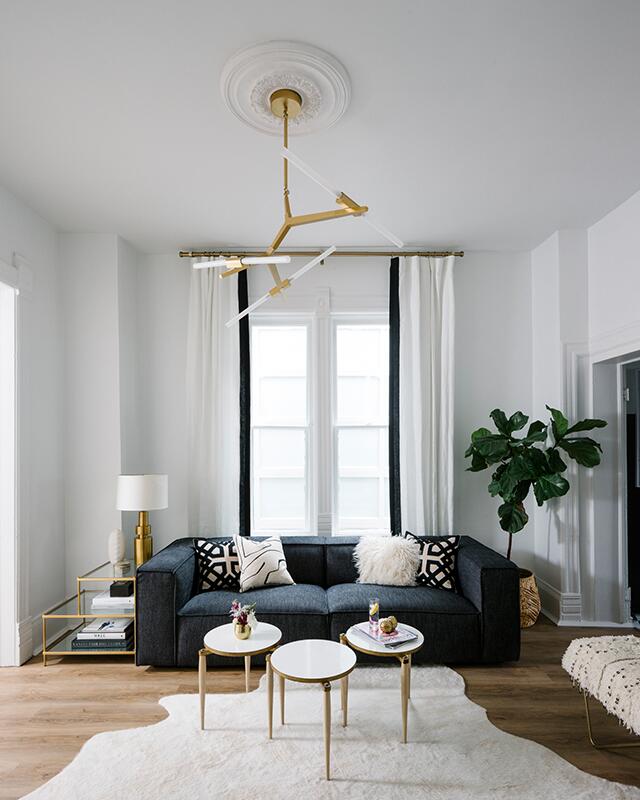 Shelby Girard transformed her dated house into a glamorous home.
"When Havenly's head of design Shelby Girard bought her first home, it was a no-brainer to team up with the company to overhaul the space. Her goal? To transform the nearly 130-year-old home into a clean and modern space while maintaining the historical integrity of the house. We sat down with Girard to discuss how she works with clients, her love for design and how she managed to flip her home in just four months. P.S. She did all the work herself."
- Allison Hanrahan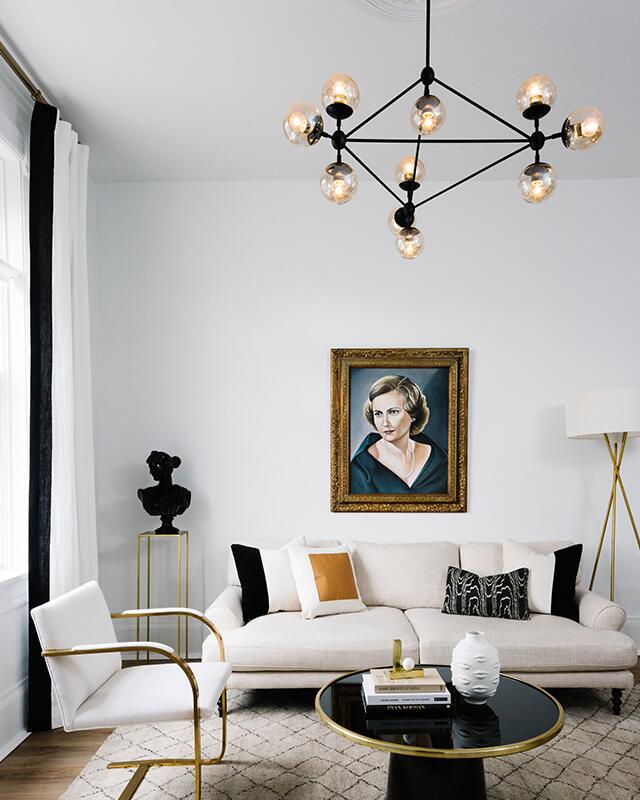 Did you have any specific goals for the renovation?
Overall, we loved the bones of the house (which was built in 1889), but knew we wanted to modernize it with new finishes, and make it more functional by updating the layout in places, while maintaining the historic charm of the home. We added details like ornate ceiling medallions and antique door knobs to honor the home's age, while modernizing the space by painting all the walls bright white (and getting rid of their texture), gutting and updating the kitchen and baths, and adding a mix of modern and more traditional light fixtures.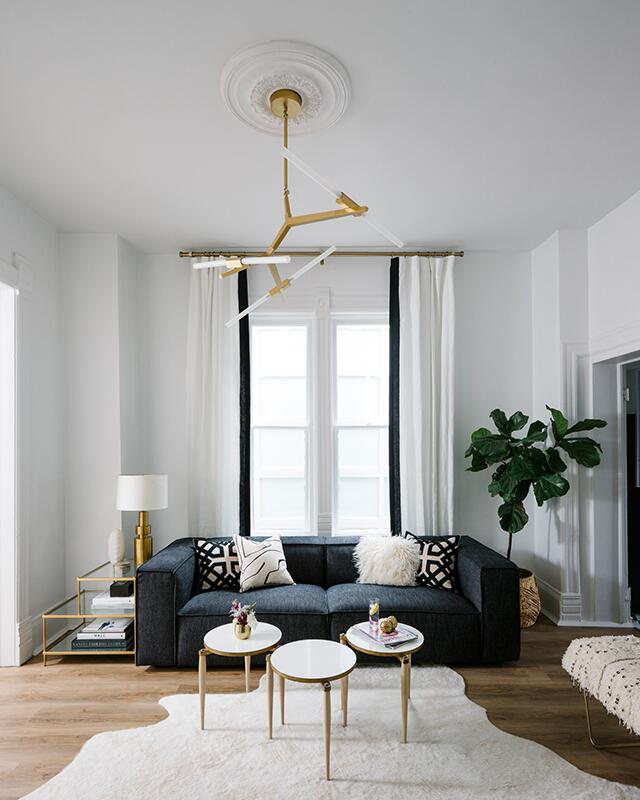 When you decided to redesign your space, what style did you have in mind?
I fluctuate between contemporary, modern, glam, and boho styles and really love French-inspired antiques that lean much more traditional as well. I love to add unexpected edge to a space, and have a tendency to like bold silhouettes that aren't always so popular in mainstream trends.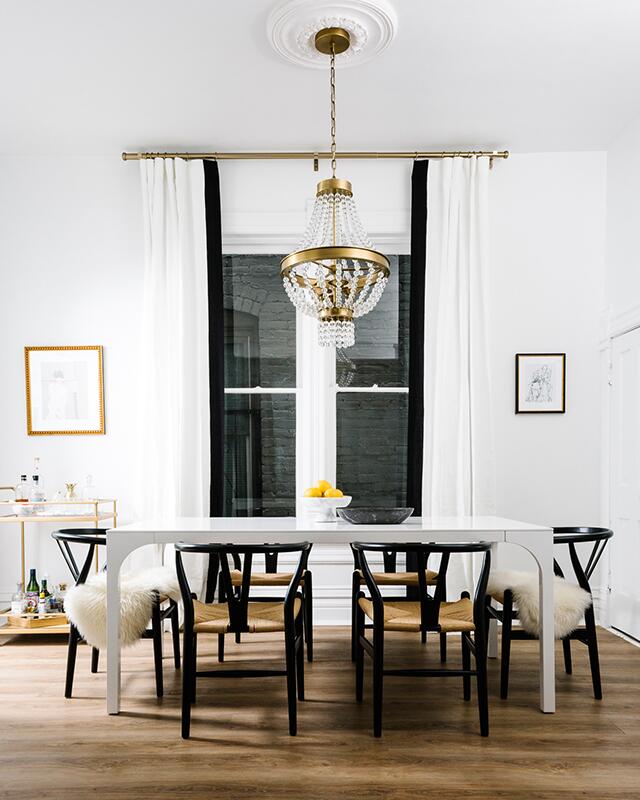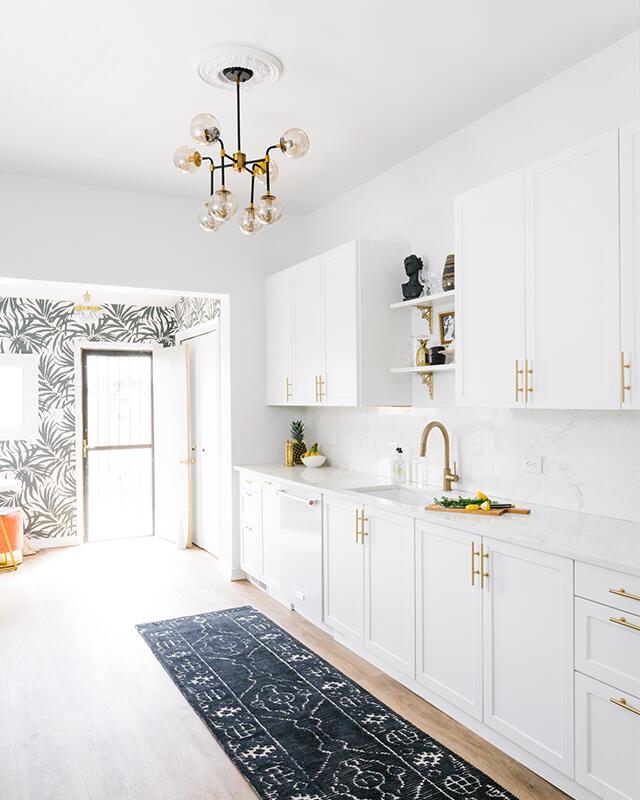 How long did the process take from initial concept to execution?
Since we had a ton of renovations to do (we basically stripped and resurfaced everything in the house, including some new layouts in the kitchen and bathrooms, and did the majority of it ourselves) I think all in it took around four to five months to fully implement our vision for the entire house.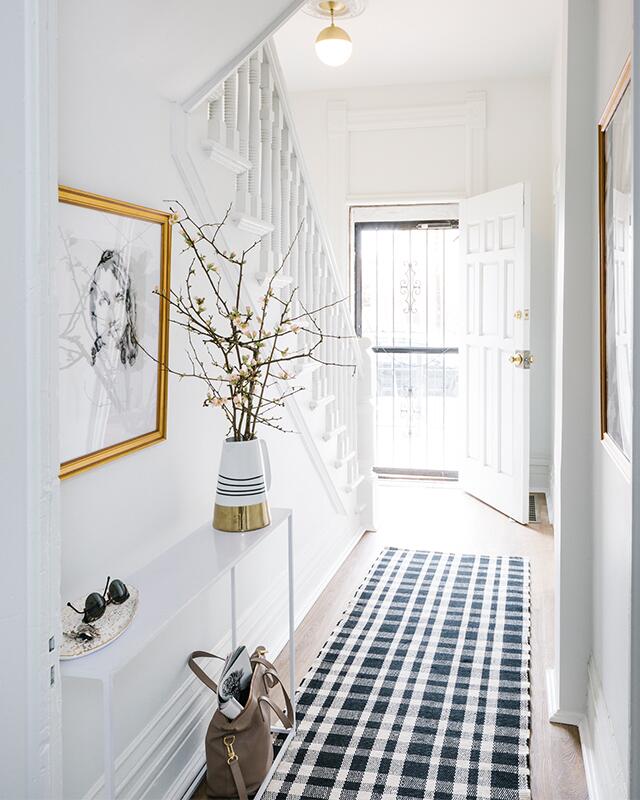 What was it like working on your own home? Was it harder than working on a client's?
I know a lot of designers say that designing for themselves is harder than working with clients, but I actually had a fairly easy time making decisions. I think because I'm so exposed to what's on the market in terms of furniture and décor, I always have pieces in the back of my head that I would love for myself, so when it came time to making decisions, I had an arsenal of products I was already coveting.
I also think I made it easier on myself by sticking to a neutral palette. I've tried color in the past and always end up wanting to change it out after a couple of months, so I decided to keep things neutral with pops of black and gold, which made a cohesive vision across rooms more easy to execute.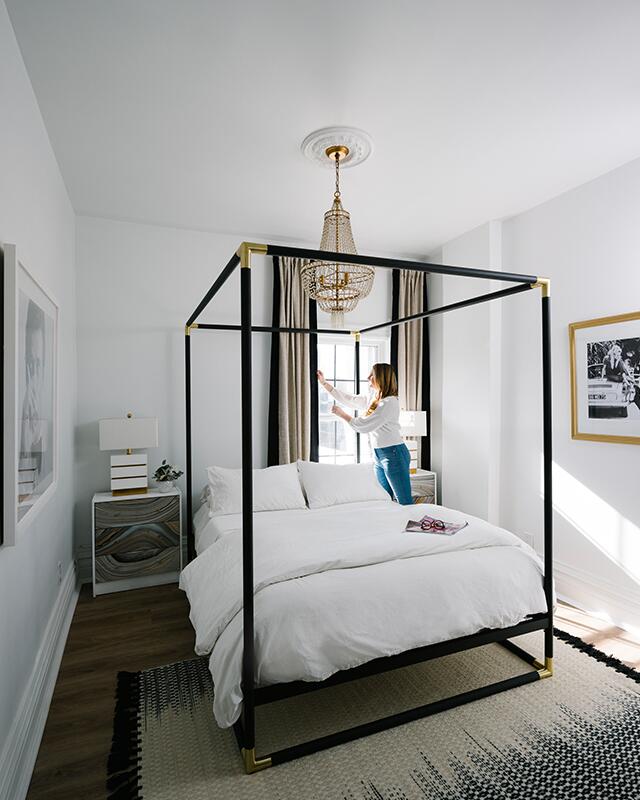 What is your favorite part of the design process?
My favorite part of the process has to be the initial development of moodboards for a space. Deciding on palettes, materials and the general vibe of a space is exhilarating. Being such a visual person, I love to execute quick new ideas that give clients a glimpse into realizing their personal style through design, and the incredible potential of their space.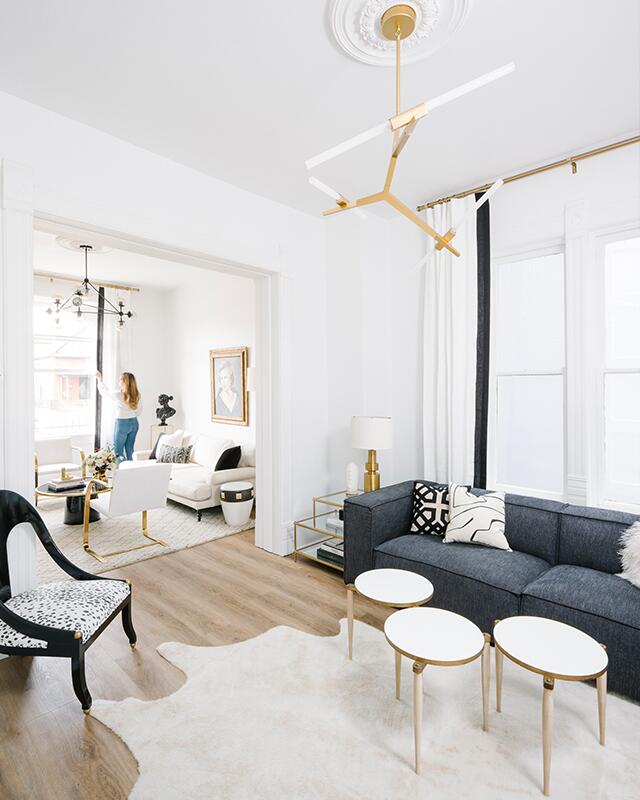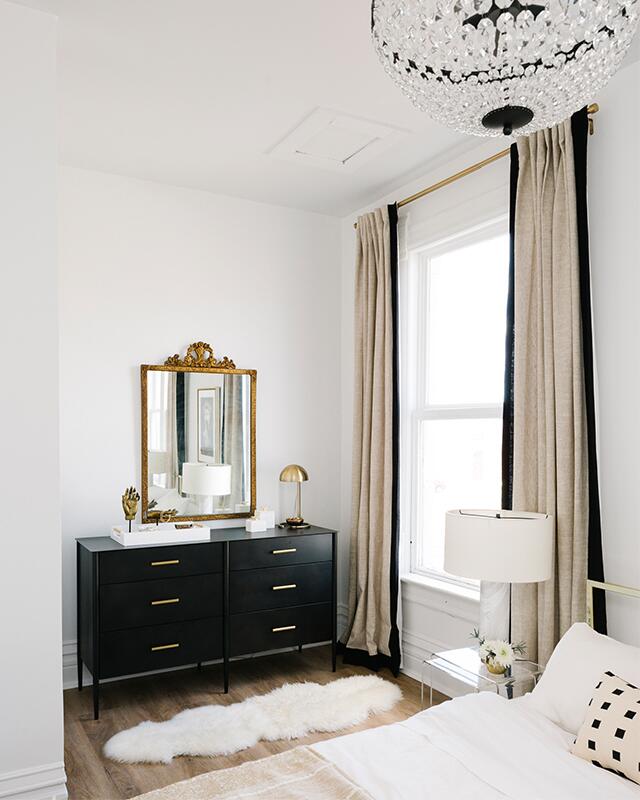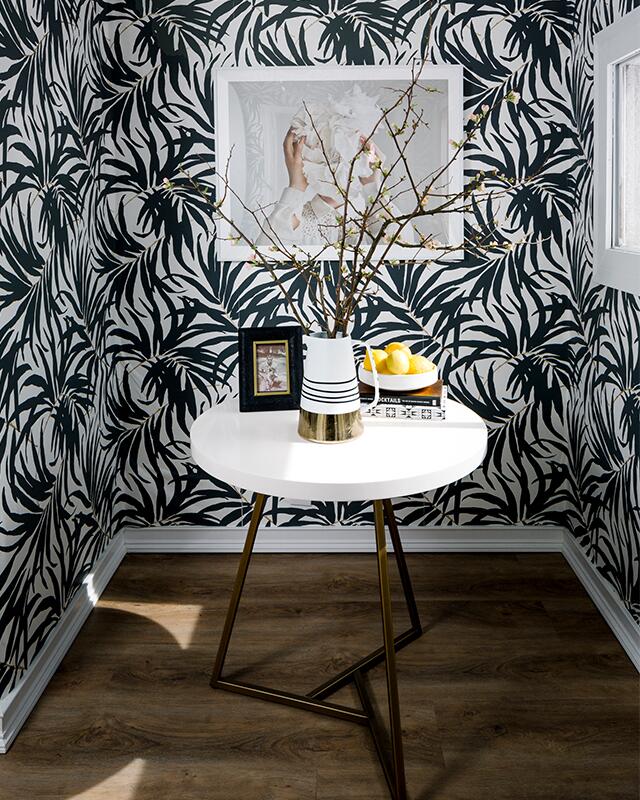 To see more gorgeous projects like this one and find out more read more from our friend's at The Nest.
Share it / Pin it