Simple Shelf Styling Tips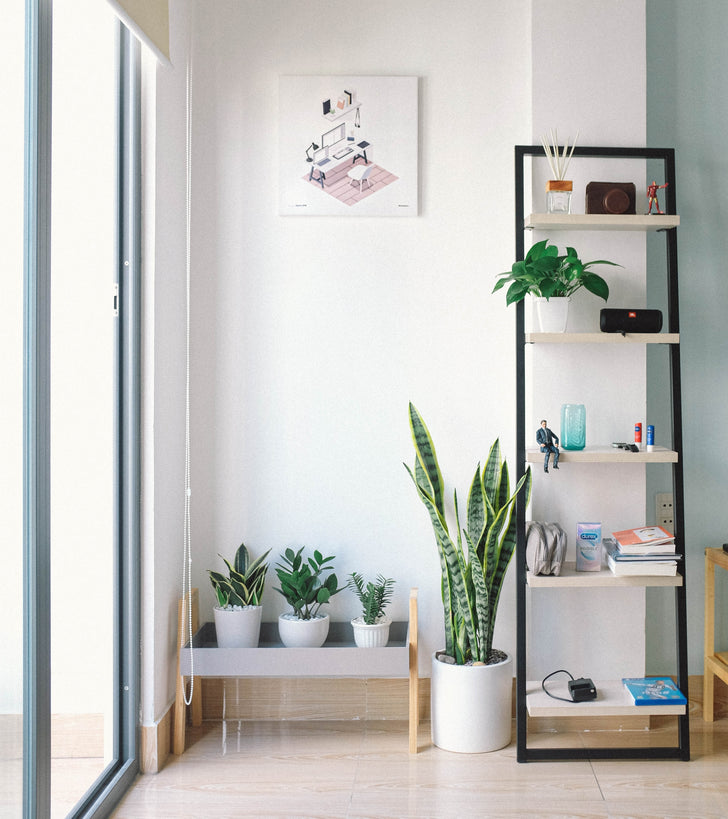 "This week I got inspired to restyle my breakfast room banquette and shelves, but since we are in quarantine, I didn't have the option to buy anything new. My solution was to shop my house and use items I already had to add some spring color to my breakfast nook. As I was rearranging the pieces on my shelves to get them "just right" I realized there is a basic formula that creates symmetry and balance on shelves, so I thought I would share some simple shelf styling tips with you today."
CHOOSE A COLOR PALETTE
One of the easiest ways to make shelves look thoughtfully styled is to be intentional in the colors displayed. Regardless of the items you are featuring, using a palette of three to four colors helps to bring the look together.
SMALL AND LARGE IN DIFFERENT NUMBERS
Choosing different size items and grouping them in varying numbers on each shelf helps to create an overall sense of symmetry. Larger pitchers mixed with smaller vases stacked on different sized books all add interest and balance.
THINK IN DIAGONALS
As you place objects, put like items diagonal to one another on different shelves to create balance. In addition, try not to line objects up vertically to help create the illusion of fullness on the shelves without overcrowding.
Browse STAG & MANOR's shelf-worthy collection
Read the full article on Simple Sanctuary
Share it / Pin it