Summer Home Surf Goals with Margot Robbie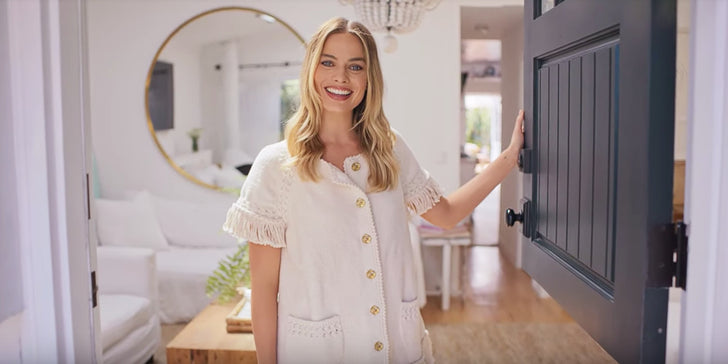 Margot Robbie's outdoor patio is more than just a dining area. It's also filled with a mix of flea market finds, cozy linen-topped seating for lounging in the sun, and a fringed umbrella. Of course, you can't have a beach cottage without a surfboard out back.
Check out the full surf-inspired home on youTube's Vogue's 73 Questions series with Margot Robbie and also read about it on Lonny's latest blog post.
Make sure to check out Stag and Manor for all your outdoor styling ideas. 
Share it / Pin it