This San Francisco Home Will Make You Want To Go Vintage Shopping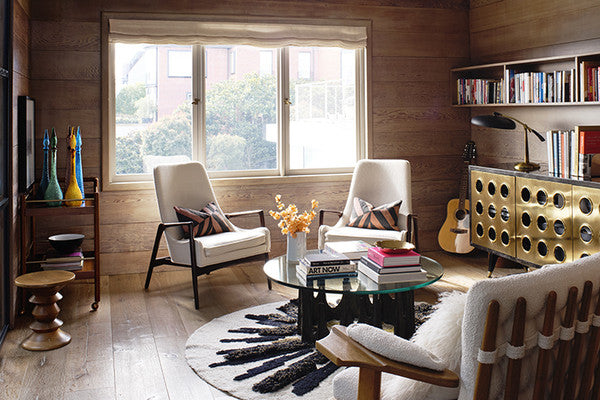 Designed by architect William Wurster back in the '30s, the house's modern sensibility shines through with it's vintage roots. Organic-modernism meets vintage-decor in this beautiful San Francisco home.
Curating a vintage-filled home is truly an art. Lucky for April Gargiulo, founder of the cult-status skincare brand Vintner's Daughter, she has a knack for it. From a young age, the Napa Valley native has always been on the search for great once-loved pieces. "Vintage furniture. Vintage jewelry. Vintage clothes. Vintage everything," she says.
Gargiulo says her style is "on the organic, more grounded side of modern, but I have a soft spot for more exuberant Italian designers like Ettore Sottsass and Gio Ponti."
One stunning part of the home is a warm wood-covered space. "That room is an office, a place where we work and have meetings, so I wanted it to feel comfortable," says Gargiulo. "I wanted it to be a place where you could really go to focus and concentrate. I also wanted it to be a place where we could have meetings. So if people were coming over, we had a place to talk."
Read the full article on Lonny.com
Share it / Pin it