Sunroom Decorating Ideas That'll Brighten Your Winter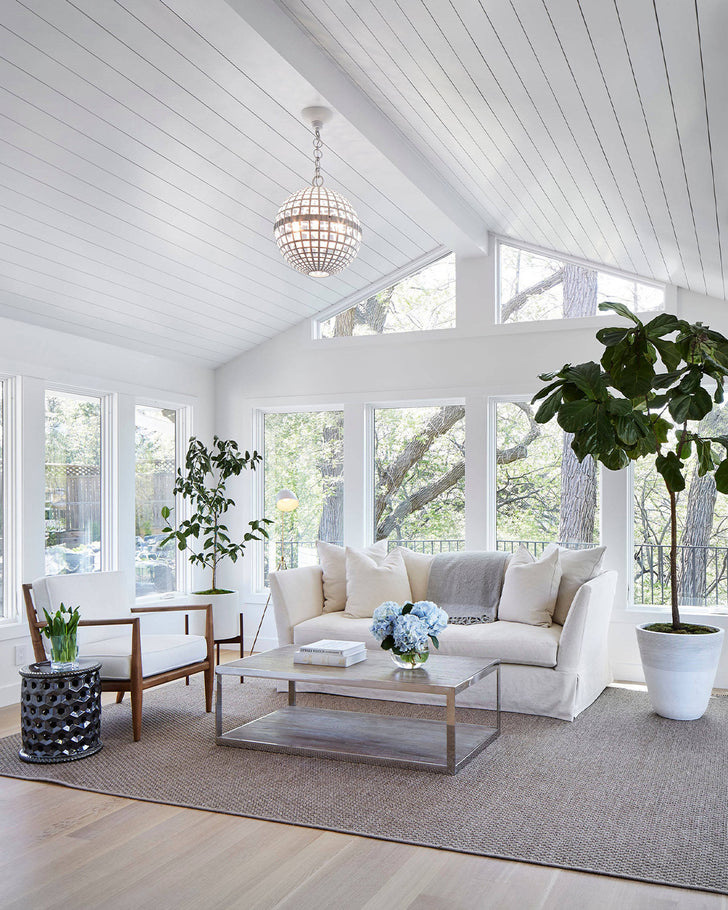 A sunroom goes on every dream home checklist, and if you're lucky enough to own one, then it deserves the same decorating and design treatment as your other favorite rooms in the house. Since a solarium already benefits from ample natural lighting, focus your energies on finding the perfect furniture and accessories for the space. Whether you envision the sunroom as a cozy breakfast room for casual family meals or a comfy hangout spot loaded with pillows, this room's versatility can adapt to any need. Why not add a potting bench, mini home office, or quiet reading nook?
Make this windowed space an all-season room by loading up cozy textures, blankets, and throws. There's no shortage of sunlight, so let your inner plant parent go wild by bringing in tons of full-sun houseplants. While new greenery or throw pillows can spruce up a sunroom on short notice, roll up your sleeves and make some big-impact changes with a coat of paint, plush rug, or spacious dining table. Then re-envision the whole first floor with even more great design ideas for your living room and family room.
Wishbone-style dining chairs sidle up to a sleek dining table in this sun-dappled space. With plush pillows in the banquette and a cushion on every seat, you'll want to hang at brunch that much longer.
Can you ever own too many throw pillows? Some chic cushions and a strategically placed end table turn a bare corner into a comfy hangout zone. (Just imagine bringing your morning coffee out there.)
With an intricately patterned bone inlay, this hexagonal coffee table steals the show, but use your sunroom to showcase your own eclectic style and favorite found pieces.
High-pile carpets appear just about everywhere these days, except you no longer have to fork over a limb for plush carpeting underfoot.
A cushy lounge, some throw pillows, a good book ... what more could you need?
A warm beige sets off this sunroom's rows of windows, but paint your mullions and trim a bolder navy, emerald, or black for panes that really pop.
Share it / Pin it