Top laundry room storage ideas to fit all budgets and square footage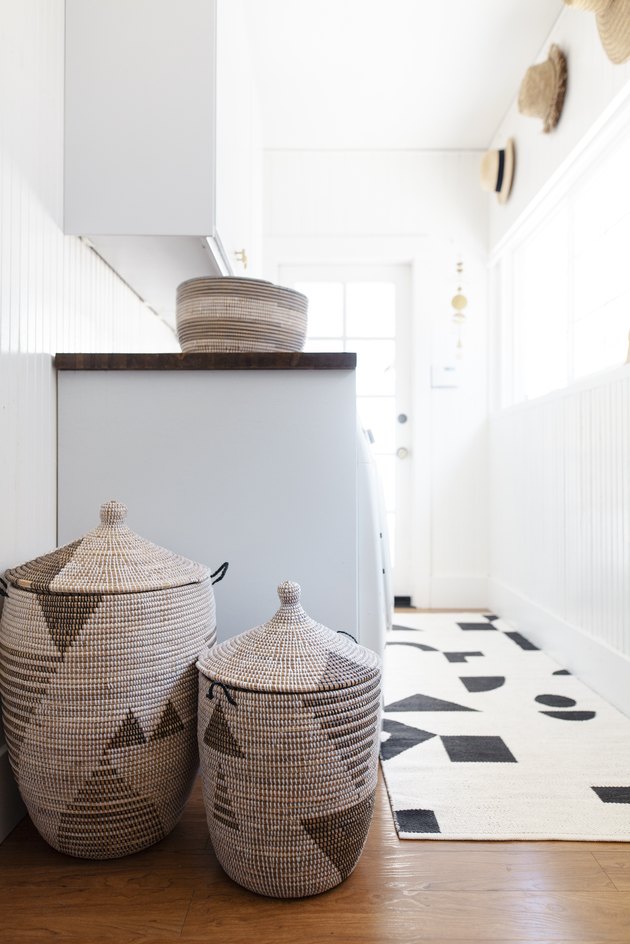 The editors here at Hunker have cracked the code to actually keeping up with our seemingly bottomless laundry.
You know how a great new pair of running shoes somehow makes us (well, some of us) excited to finally hop on the treadmill? Not only do we want to take our new shoes for a test run (no pun intended), we also feel the joy of how much easier this former dread-worthy task can be when we're armed with the right equipment.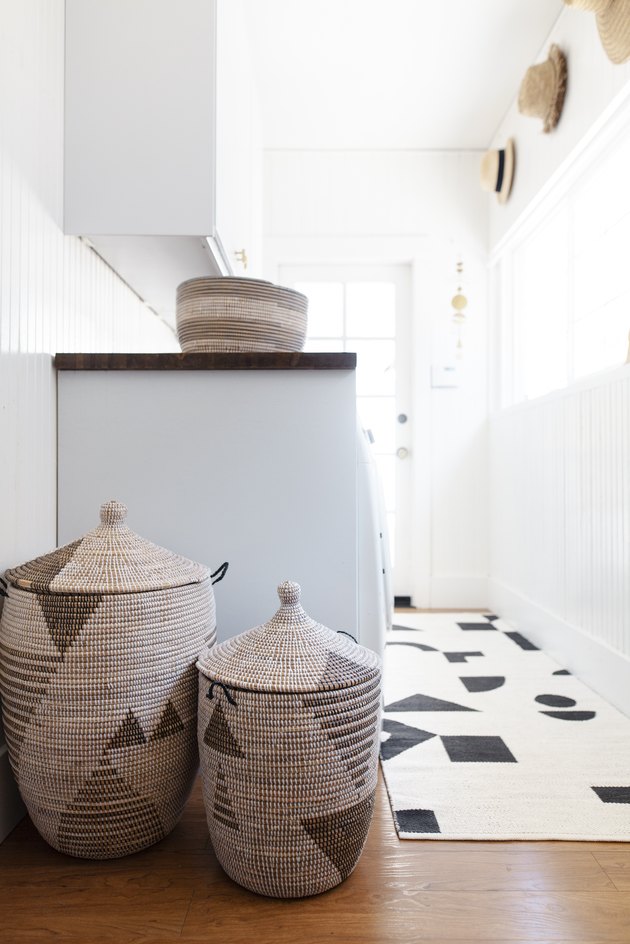 This laundry room storage idea from Young House Love is perfect to recreate if you don't have the budget or space for elaborate built-ins. Simply add as many woven laundry baskets as needed to keep the shelves tidy and organized.
Utilize empty wall space with garment racks, open shelving, and peg boards, like this laundry room designed by Maddy Evennet. Include varied basket sizes on the shelving for unpaired socks, detergents, clothes pins, and other relevant items.
Browse Stag & Manor's wide collection of shelf and floor baskets. 
Interested in more laundry basket ideas? Read the full article.
Share it / Pin it