Who Is Iron Roots. Design and Craft Intentionally.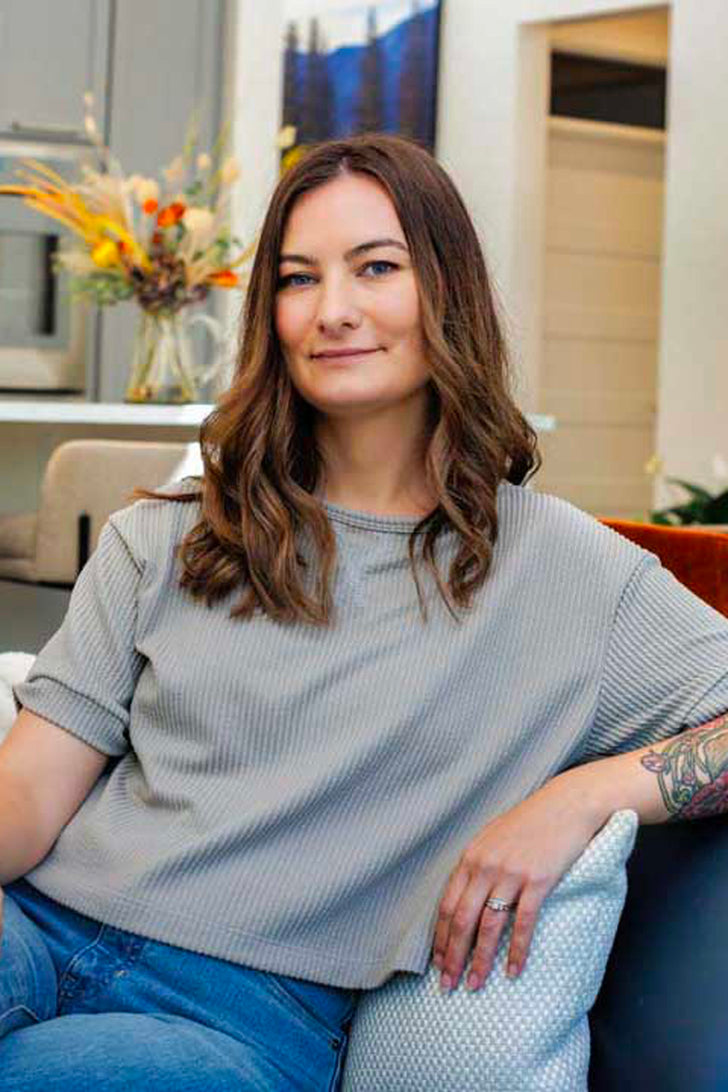 Since 2013, The Iron Roots Designs has designed products to look at ease in any home and style, while also drawing eyes and starting conversations. Every detail of our work is designed with that intention and purpose.

Intentionality doesn't stop there. Once designed, our products are proudly hand crafted in our SF workshop using sustainable hardwood providers and zero waste woodworking techniques. We work exclusively in high grade Black Walnut and White Maple to hold focus on the clean lines of the pieces. From the first saw cut to the final coat of natural furniture oil, you can be sure that we take pride in crafting your piece of minimalist decor the right way every time.
CELESTE
CEO + Principal Designer
With Celeste's education in interior design, she blends your aesthetic and practical needs to create bold, lush and seamless spaces. From the celebration of a new house, or business, to rediscovering what you love about your lifelong family home, she is excited to be a part of your project!
Coming from a family with artists, Celeste always loved drawing, puzzles and how things fit together and function. She started her creative career as a hair stylist. After 10 years behind the scissors she discovered her love of interiors when building her own tiny home. To dive into her new passion she studied Interior Design and graduated with the highest honors. She's the first person in her family to receive a higher education. Celeste has plans to give back and help homeless youth. It wasn't a simple path to achieve her dreams and she wants to help young people with similar struggles.
Celeste loves hiking with her son, reading, writing, kayaking, cooking and is a bit tea-obsessed.
TIM
COO + Furniture Designer
Tim is an award-winning furniture designer with an extensive background in metal fabrication, design and construction, Tim has the know-how to see the big picture, deliver quality craftsmanship and is a professional when it comes to project accountability. He is pleased to help and always manages to find innovative solutions.

Since his late teens Tim has been in the construction industry. He's a bit of a Renaissance man with experience in most areas of construction including working as a framer and electrician before pursuing welding. While in school he was hired out of the program to learn from a Journeyman welder. Tim builds functional furniture but also enjoys creating fine art. He's an Oregon WinterFest Fire Pit & Sculpture Competition award winner.

When he's not in his shop you can find Tim hiking with his son, slinging arrows at his backyard boss (that's archery speak for target), cooking over the fire, or decompressing fireside with an ice cold beer.
Share it / Pin it