Who Is FORMR. Purchase With A Purpose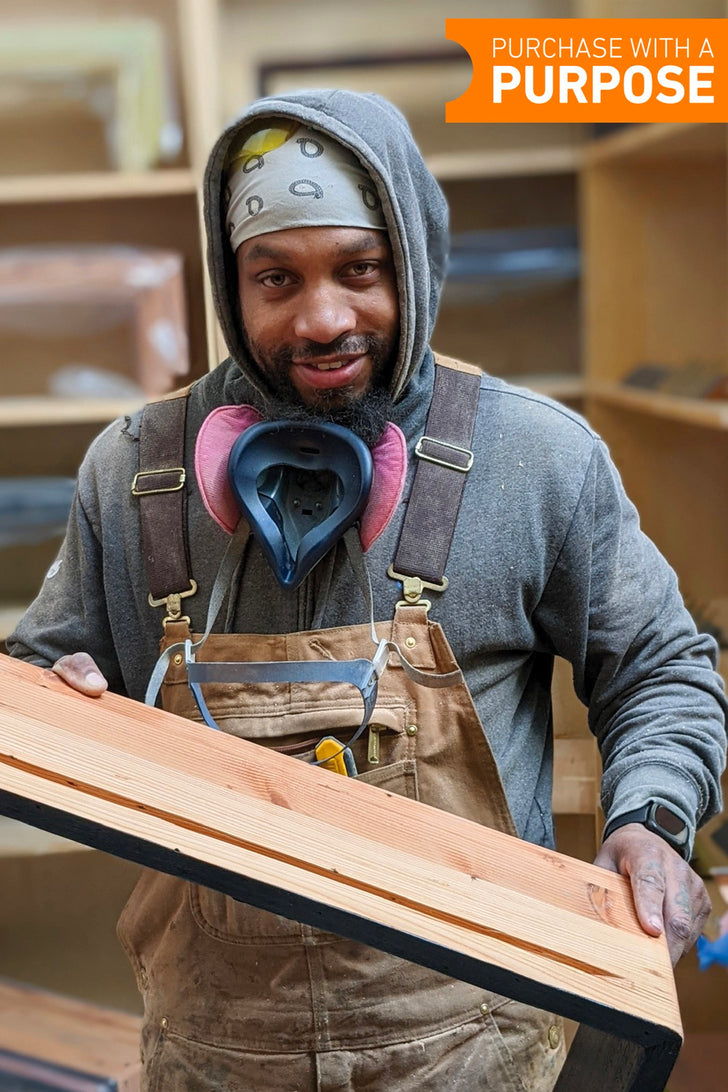 At Formr, their mission goes deeper than creating beautiful items for your space. They are dedicated to two important causes - recidivism and construction waste. 
Each year more than 7 million people are released from incarceration. Within 3 years, 50% are re-incarcerated across the US. Many businesses choose not to hire incarcerated persons and oftentimes, they have few, if any, opportunities for work. We don't think that's right. That's why we provide work opportunities for formerly incarcerated people and help provide them with the resources they need to make a real difference in their lives. 

Another area where we believe we can make an impact is helping to repurpose construction waste. Each year more than 500 millions tons of construction waste is generated, most of it ending up in overflowing landfills. We think that if we can make even a small dent in that amount, that we're doing good work. That's why our items are built from repurposed construction materials. Unique designs and clever details from materials that were refinished and given new life. That's good design, doing good.
With your support you join us in our mission to make an impact on these important causes. You've invested in opportunities for others, reduced waste in our landfills and purchased a beautiful, unique design that will elevate your space. We're so glad that you're here and that you're a part of the work we're doing. 
Shop Decor Made In San Francisco ->
A little about the elaborate fabrication process:
1. Connect with a job site that has debris.
2. Go to the site and select the right material.
3. Remove the nails and clean it up.
4. And then the fabrication begins.
5. Designed and handmade with TLC in San Francisco.
Share it / Pin it