Yes, You Should Turn Your Bathroom Into a Lush, Plant-Filled Retreat.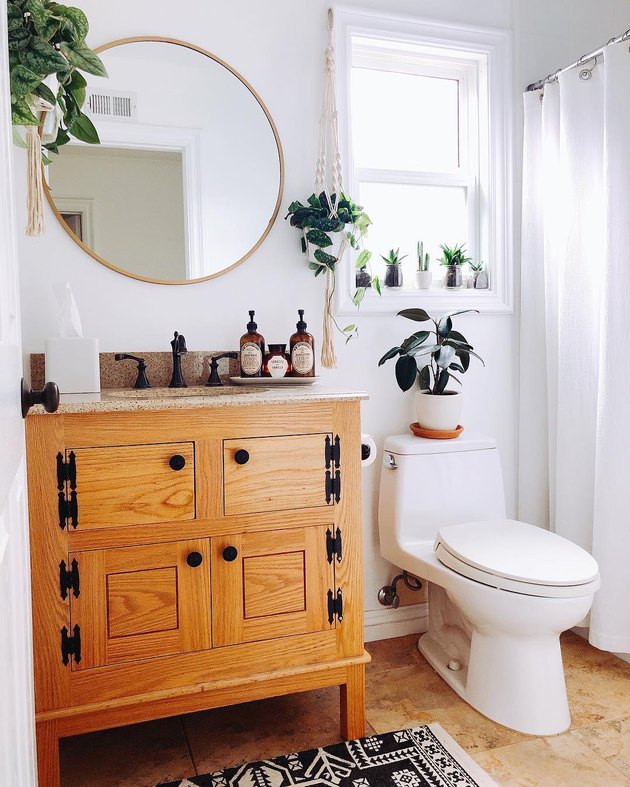 From the living room to the kitchen to the bedroom, no space is complete without a touch of greenery — and, as you may have already surmised, the bathroom is no exception. For erudite tips on selecting and caring for plants in hot, humid environs, we turned to Erin Mariano, the director of brand marketing at The Sill, an online destination for modern plant lovers boasting brick-and-mortar shops in New York, Los Angeles, and San Fransisco.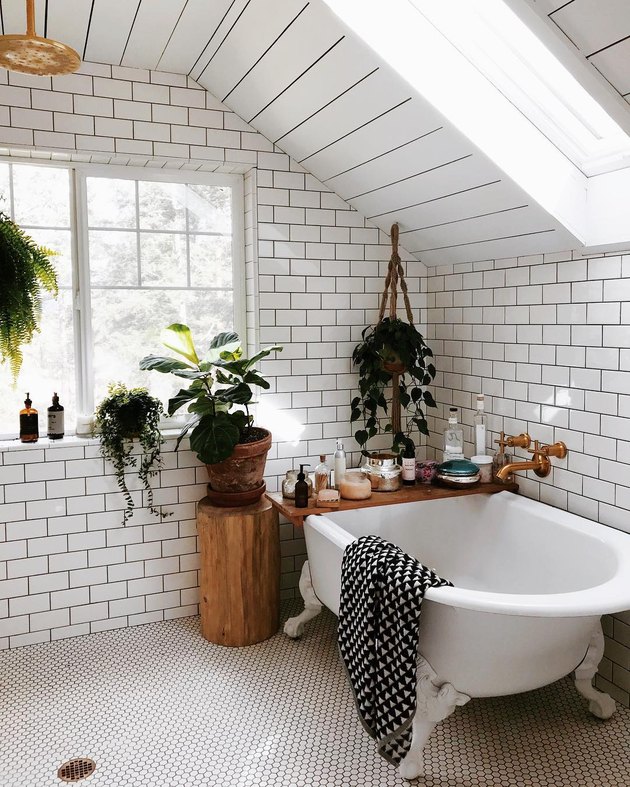 A bathroom "is the perfect spot for plants that call wet, shady forest floors and river edges home — think assorted ferns and calatheas," advises Mariano. Get the look with a Boston fern, a bird's nest fern, a fiddle leaf fig, and a heartleaf philodendron like Sara Parsons did in her wet room.
Fill dead space (such as that above a toilet) with hanging plants to draw the eye up and create the illusion of a larger bathroom. Take a page from this space by Eden from Sugar and Charm and opt for a pair of green philodendron hung at slightly differing heights.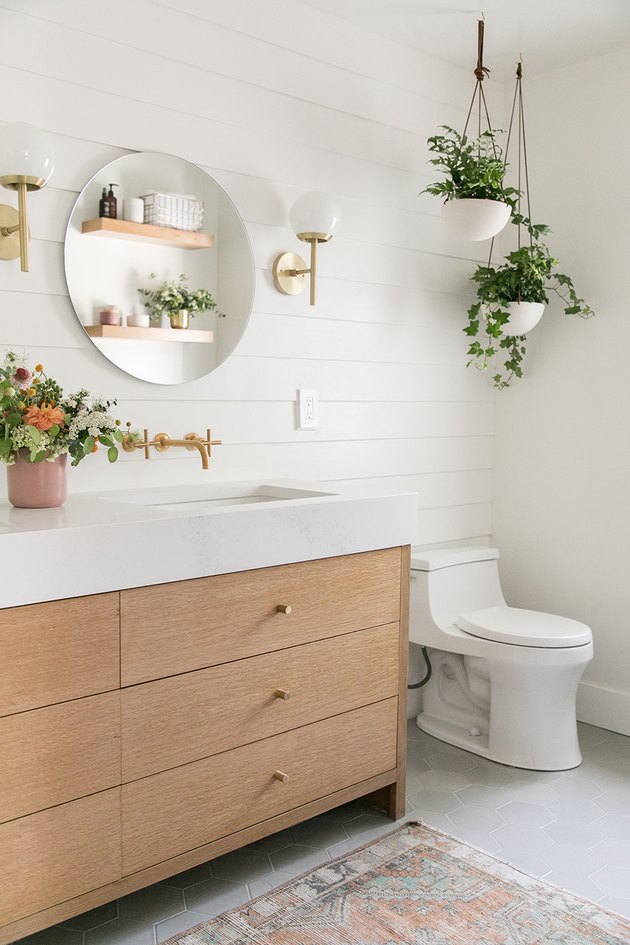 View Stag & Manor's hanging plant and vase collection today.
Share it / Pin it