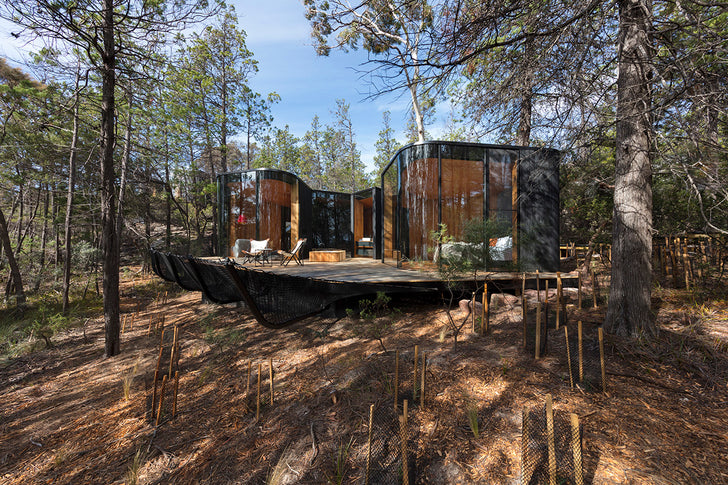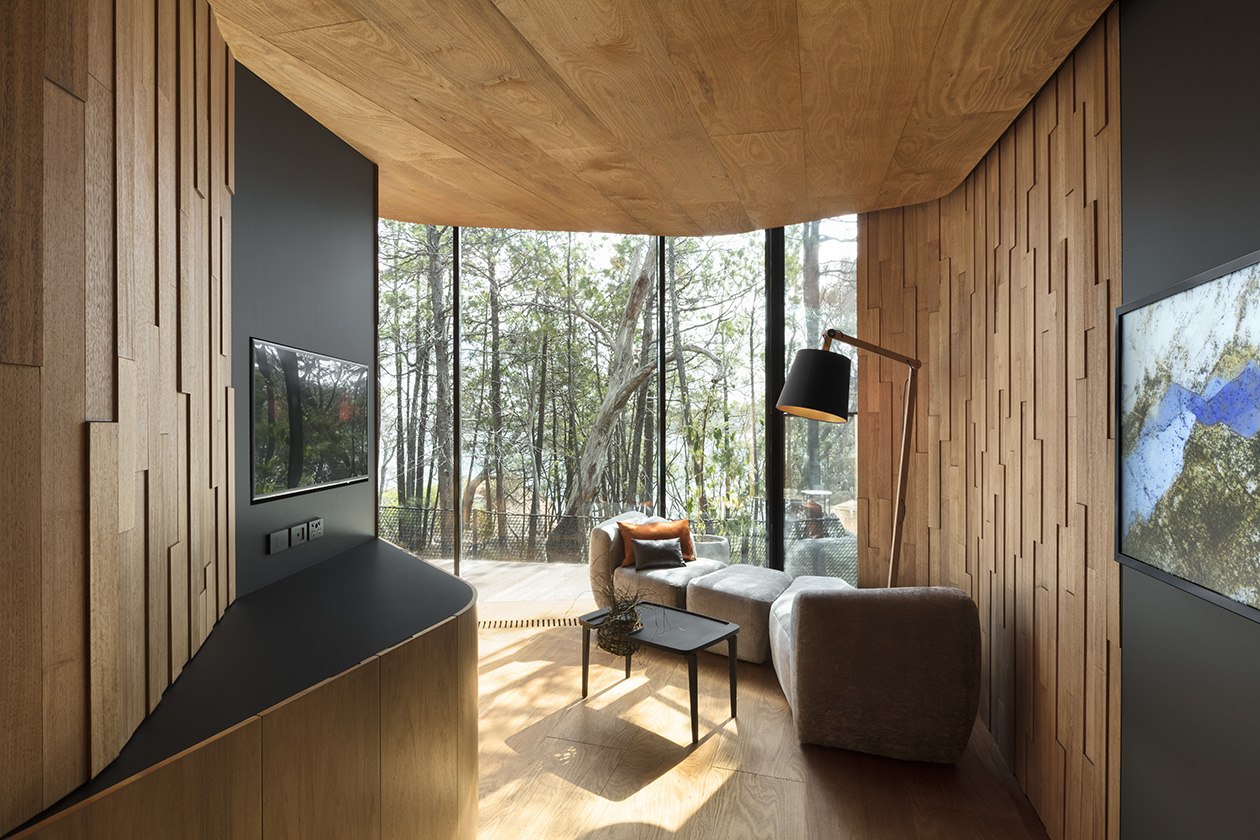 The diverse character and sense of place experienced through wandering the Freycinet Lodge site is unique. We have drawn inspiration from this diversity and its cultural heritage to influence the architecture and interiors of the new accommodation – giving them distinctive identifiable and different personalities. The renewal project will present a breadth of accommodation options catering for a broader reach of visitors with different needs.  An architectural snapshot of what will be delivered as part of RACT Destinations' Freycinet Lodge Renewal project is described below.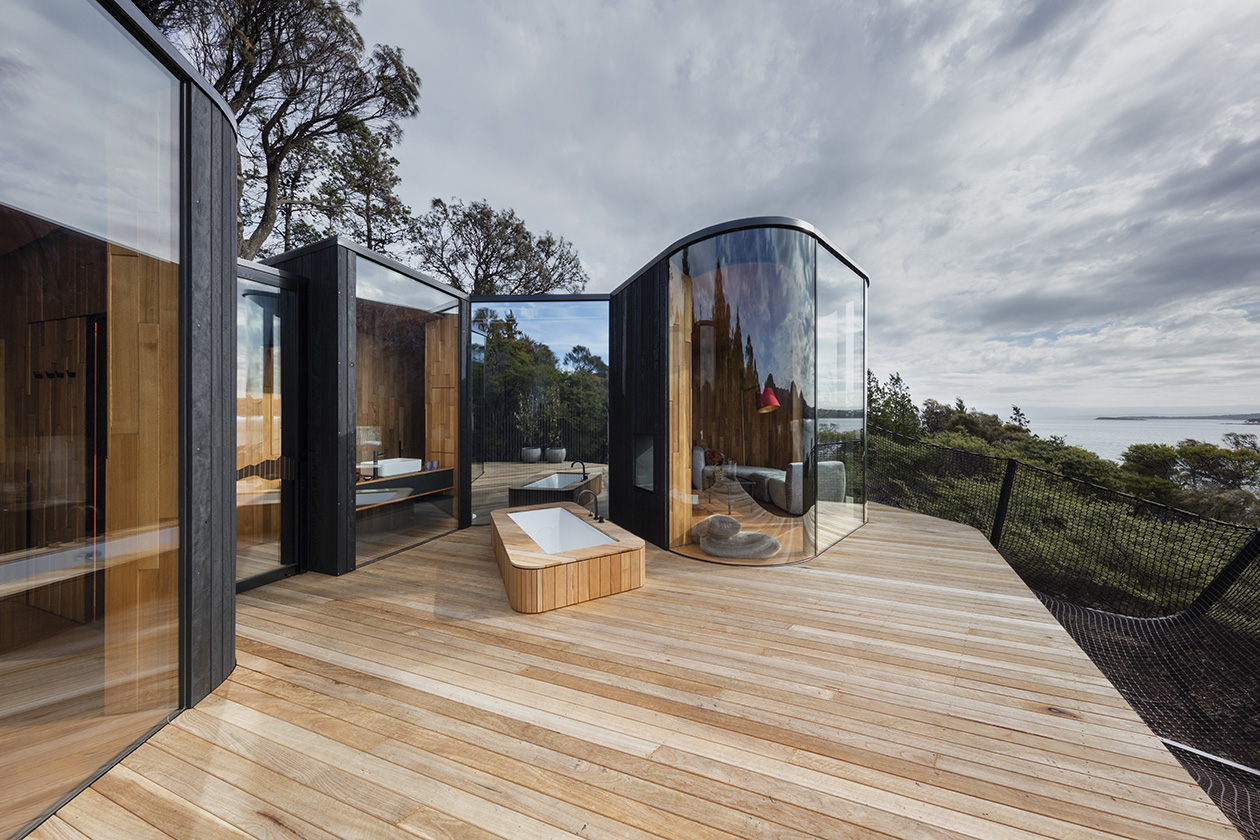 Coastal Pavilions opened in March 2018:
The form and spatial relationships take their cue from the coastal granite rock formations that dominate the edge of the waterfront – responding to the smooth, rounded and beautiful forms. The Coastal Pavilions consist of a living pod and bed pod that form an embrace, reminiscent of Honeymoon Bay, protecting the outdoor deck and offering privacy to the outdoor bath.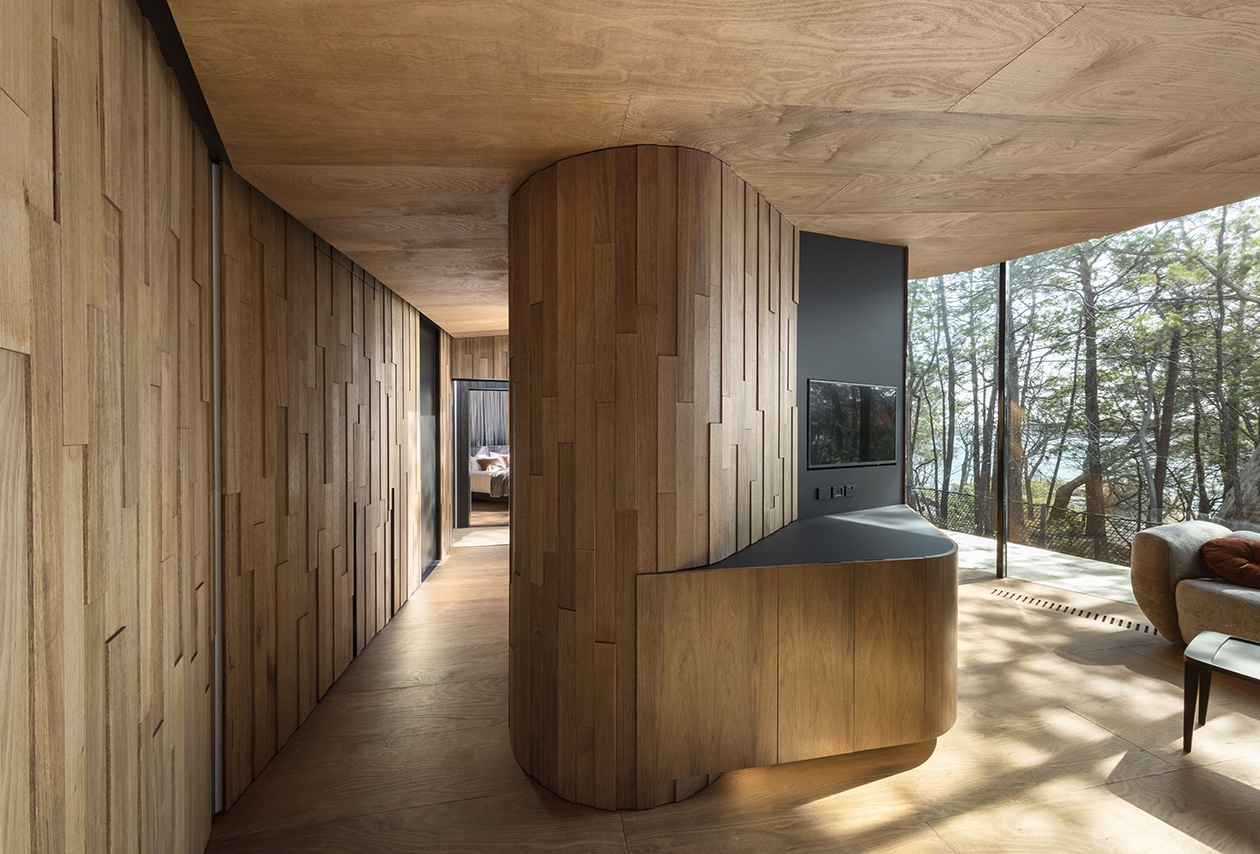 Designed by Liminal Architecture with interiors by Liminal Spaces, and furniture design by Liminal Objects, the range of new accommodation adds diversity that will co-exist with the cabins that formed part of the original development in the early 90's, underpinned by ecologically sustainable design. Recognition for the design of the Coastal Pavilions, in particular, has reached international acclaim, putting Freycinet Lodge on the global map.
View more incredible photos of the Freycinet Lodge.
Share it / Pin it