Tour This Warm and Cozy Dutch Family Home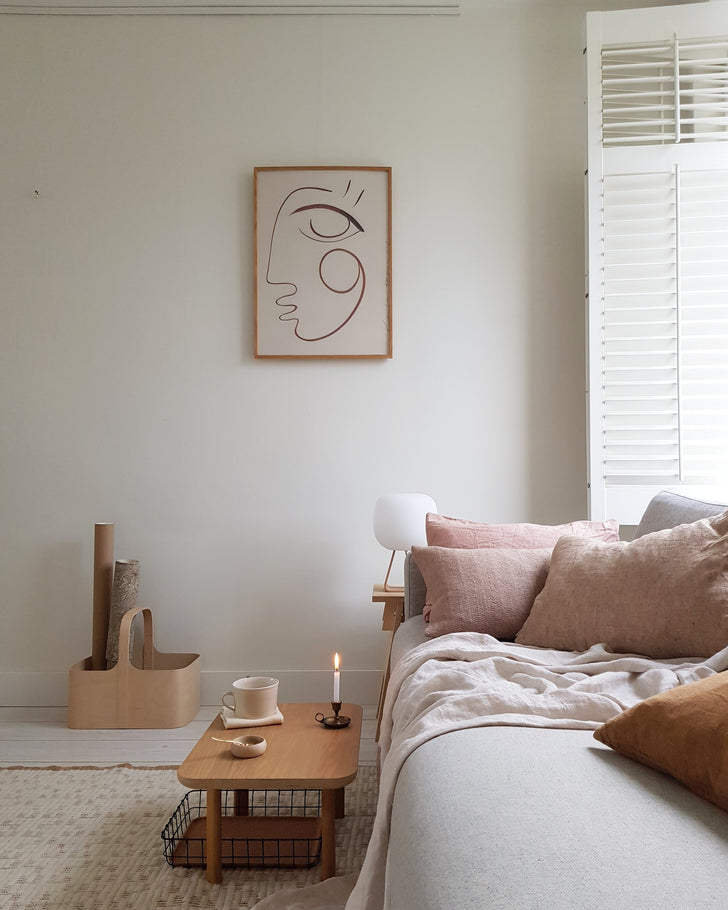 "Ohhh are you ready for a warm and beautiful home tour filled with children and pets? Today I want to introduce you to an Instagram crush that I've had for at least a year. Do you know the account @mamoesjka_nl from The Netherlands? If not, I'll tell you more about her and show you around her gorgeous space. I'm certain that you'll have a insta-crush on her too by the time you've finished reading…"
- Holly
What does home mean to you?
Home is where you can be yourself, dance in pajamas and listen to music. I love to use my home as my test lab. If I haven't painted anything for a few weeks, the paint tins call out to me from the closet.
How would you describe your style?
I like to keep things simple. I enjoy a white canvas decorated with vintage, design or handmade items, mostly in fresh or soft pastel colors. I'd much rather have one item that I really love rather than five things that I just like. I don't buy on impulse. I'll always take my time before I buy something for my home. I like to search the internet for new treasures and I look for both new and second-hand items, and design pieces as well as less expensive finds. For me, it's very important that they're not things that everybody likes and buys. I want stuff that is unique and is available on a small scale. For that reason, I always search for small websites or designers that sell their own work. It's so much more fun to make a small independent enterprise happy by purchasing some of their products than to buy something from a big retail chain.
What do you love most about your home?
You'll often find me sitting on my pink home-made bench (shown above in the eating area). It's my favorite spot in the house, where I write, scroll through Instagram and sit with family and friends. From my bench, I also have a clear view of the rest of the living room and the open-plan kitchen. 
What would you like to change about where you live?
My home wish list is not too long… I change my furniture all the time but now my floor… Hmmmm… After nine years they're not so pretty, so I think we'll take some time to find a new floor this summer. I also have a bit of a thing for chairs.
Read the full article and see more stunning photos on Decor8blog.
Share it / Pin it