The Best Ways to Decorate With Natural Materials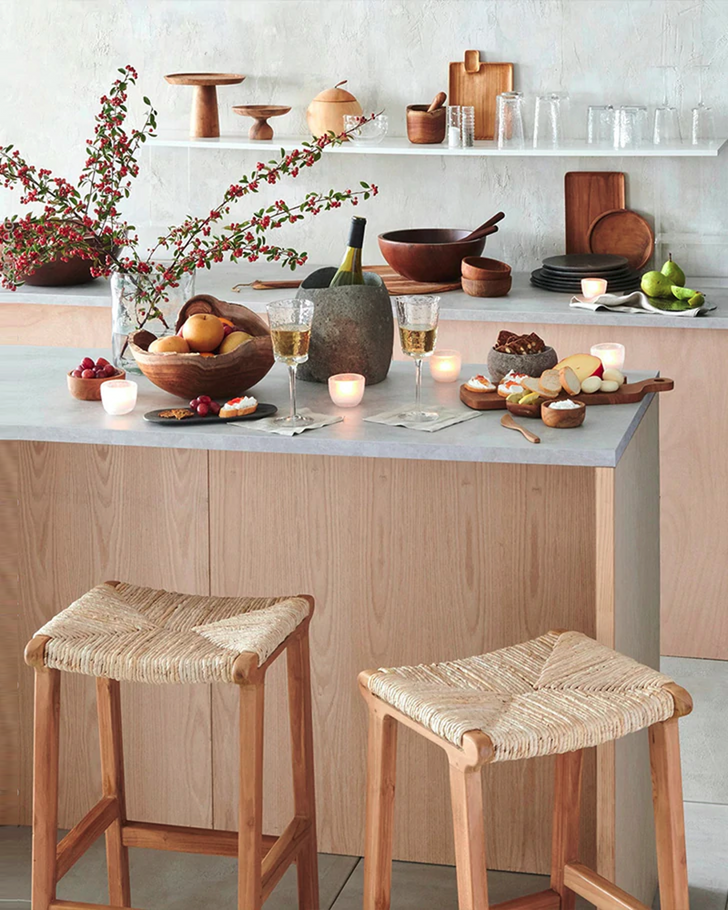 If you want to give your home more contrast and visual depth, we recommend layering in some natural materials. They're the secret ingredient every room needs to create a dynamic space that doesn't fall flat. (Literally and figuratively.)

Natural materials add beautiful texture to your space. But that's not the only reason to love natural elements. They're also super versatile, going just as well with modern and glam spaces as with mid-century and coastal interior design. Decorating with natural materials doesn't just mean rattan furniture and baskets with a woven texture. Natural home decor is just as varied as it is versatile, which you'll see later on in this post!

Wondering how to incorporate natural elements and materials into your home decor? Keep reading for a few of our favorite ways!
Made of dried plant fibers, jute is a very durable and virtually maintenance-free natural material—making it the perfect choice for a low-maintenance and affordable rug! Most jute or other natural fiber rugs feature a woven texture in neutral colors—some in a more solid-color weave, others woven with stripes and other patterns.
Here's an under-the-radar way to add natural elements to your room: through textured ceramics. In the case of this room, ceramic lamps. They're made from clay and glazed in an earth tone, and feature a beautiful textured patterning. We love the idea of investing in an everyday object that's a little more out-of-the-ordinary.
A classic way to add natural elements into your home decor is through baskets. Many decorative baskets are made from a woven material like sisal, seagrass, water hyacinth, and sometimes even rattan.

A stone slab top is a visually interesting way to add natural materials into your home decor. The end table pictured here has a blue stone slate top, which is durable and natural-looking but also very polished. It adds a cool touch to any space. And the reclaimed pine base makes for a very stable piece of furniture.


Looking for some boho interior design ideas? Rattan is a natural material made of dried palm, which is woven together to create a structured piece of furniture. You really can't get more raw and natural than a rattan chair in a natural color and material!
Share it / Pin it